If you're a diehard diesel fan, you now have one last chance to buy a brand-new Volkswagen TDI diesel car.
Well, almost brand-new, anyhow: the cars in question are 2015 models, and about 11,000 of them will go on sale after they have been modified.
Once they're sold, there will likely be no more new Volkswagen diesels sold in the U.S.—perhaps ever.
DON'T MISS: Here's which VW TDIs can and cannot be fixed
The vehicles in question come from the Beetle, Beetle Convertible, Golf hatchback, Golf SportWagen, Jetta compact sedan, and Passat mid-size sedan lineups.
All of them are powered by the EA288 2.0-liter 4-cylinder TDI turbodiesel engine used across the board in 2015 VW diesel cars to replace the older, dirtier EA189 diesel fitted to 2009-2014 models.
The 2015 TDI cars now going on sale have been updated, using software modifications approved in late March by the EPA and the powerful California Air Resources Board, to meet EPA emission standards for nitrogen oxides (NOx).
2015 Volkswagen Passat TDI
After sustained testing by both the EPA and CARB, those software changes proved to the agencies' satisfaction to keep the cars within legal limits for NOx emissions in real-world use.
Thus far, only 2015 model-year Volkswagens with the 2.0-liter EA288 engine have been approved for modifications—along with larger, pricier 2012-2016 Audi, Porsche, and Volkswagen models using a different 3.0-liter TDI V-6 turbodiesel.
Whether any of the 4-cylinder models using the older, dirtier EA189 turbodiesel 4-cylinder can be modified remains up in the air.
READ THIS: Asking prices climb for used VW TDI diesels as buybacks proceed
That makes the 2015 TDI models the only guaranteed way to buy a "new" 4-cylinder Volkswagen TDI model, although used TDIs have continued to be offered for sale by private parties.
Volkswagen banned its dealers from selling used TDIs under the company's Certified Previously Owned program, though it could not legally stop them selling used TDIs outside that program.
Lately, prices of used TDIs have been on something of an upswing as buybacks continue to reduce the roughly 450,000 TDI 4-cylinder models from 2009 through 2015 on U.S. roads.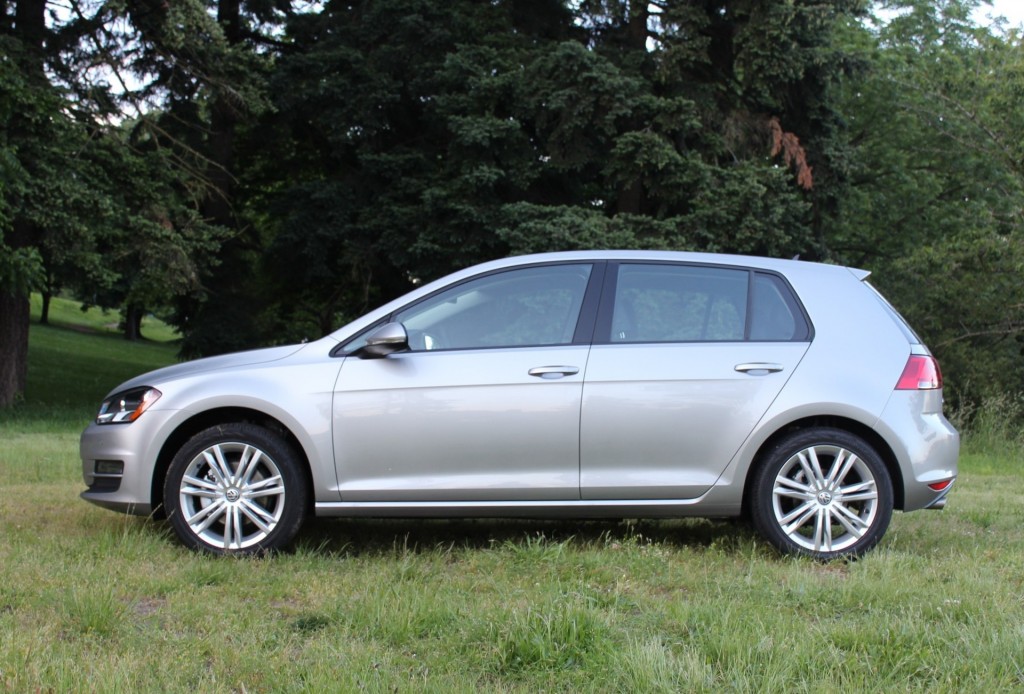 2015 Volkswagen Golf TDI SE
If you want to buy one of the unsold 2015 Volkswagen TDI models, VW Group of America advises that you contact your local dealer to see if one's in stock or can be acquired from another dealership.
They won't all go on sale at once, cautions VW's Jeannine Ginivan: sales "will be based on dealer capacity to properly prepare the vehicles."
CHECK OUT: Settlement for Audi, Porsche, VW 3.0-liter diesel TDI owners announced
As is customary for independently owned, franchised auto dealers, the price of the car can be set by the dealership; Volkswagen can only recommend the price that's on the window sticker.
Ginivan noted that while there will also be some used 2015 models coming up for sale after they are bought back and then modified, those cars have not yet gone on sale.
Volkswagen launched its "Clean Diesel" vehicles in the U.S. starting in 2009 after new limits on diesel emissions, among the strictest in the world, took effect on January 1, 2008.
Volkswagen TDI 'clean diesel' television ad screencap
The sprawling Volkswagen diesel emission scandal first broke in mid-September 2015 with an announcement by the EPA that VW had admitted to systematically cheating on eight years' of emission testing, starting with the 2009 models.
All 2009-2015 Volkswagen and Audi 4-cylinder TDI diesel cars were fitted with "defeat device" software that activated emission controls when the car detected it was being tested on a dynamometer, or "rolling road," but bypassed them in real-world use.
Some models of TDI diesel emitted up to 35 times the maximum legal amount of nitrogen oxides, which contribute to the formation of smog.
_______________________________________