The 2016 Chevrolet Spark is a slightly larger, better equipped, and more stylish version of the smallest Chevy in brand's lineup.
It succeeds a model whose unexpected sales numbers showed Chevrolet that there were buyers for a very small but up-to-date five-door hatchback minicar.
However, with gas prices cheap and seemingly the whole world's buyers looking with longing at SUVs and crossover utility vehicles, the little Spark is out of the limelight.
WATCH THIS: 2016 Chevrolet Spark Video Preview
It's now on sale at Chevy dealers across the country, and we'll get a chance to drive one next month.
Until then, here's the lowdown on the littlest Chevrolet.
First, it's slightly lower and a bit longer than the previous Spark generation, making it incrementally sleeker, though it still has the recognizable blunt, snub-nosed shape.
2016 Chevrolet Spark, 2015 New York Auto Show
Colors still include a brighter palette of options along with the predictable silver and white. Do you know what Toasted Marshmallow is? Neither did we.
Inside, the instrument panel gets a new display. On lower-trim models, it's still pretty basic looking, but the optional MyLink radio system adds a more stylish 7-inch touchscreen display.
That now offers swipe-based controls, like a tablet or smartphone, as well as the icons that were the sole interface for the previous version.
DON'T MISS: 2014 Chevrolet Spark With CVT: Gas Mileage Review
Overall, the new Spark is incrementally dressier and a bit less toy-like than the last one was. The interior's slightly more traditional, without the small "motorcycle-inspired" instrument cluster behind the steering wheel.
It's still a small car, visually and in reality, but from the front, the headlights are a little less bug-eyed, a little more neatly blended into the grille.
And once again you can shock bystanders by fitting four adults inside in relative comfort with plenty of headroom. (Don't even think about Number Five, however.)
Android Auto in the 2016 Chevrolet Spark
Safety is a necessity for any new car, perhaps doubly so for something as small the 2016 Spark.
Standard features include not only 10 airbags but also ten standard airbags, a rear-view camera, and rear park assist.
CHECK OUT: 2017 Chevy Bolt EV sales could go as high as 80,000, says analyst
Optional active safety features such as forward-collision alerts, lane-departure warnings, and blind-spot monitoring can be added. 
OnStar with 4G LTE connectivity and a built-in WiFi hot spot are also standard, though after trial periods, those services will require payment of monthly fees.
2016 Chevrolet Spark, 2015 New York Auto Show
The powertrain for the 2016 Chevy Spark is a 1.4-liter 4-cylinder rated at an estimated 98 horsepower.  That's more than last year's 84 horsepower, but we don't expect the Spark to be among the fast cars on the daily commute.
Transmission options are a five-speed manual gearbox or a continuously variable transmission (CVT).
The Spark EV electric car won't return to the lineup; it will be supplanted by the 2017 Chevrolet Bolt EV that will go into production late this year with a rated range of 200 miles or more.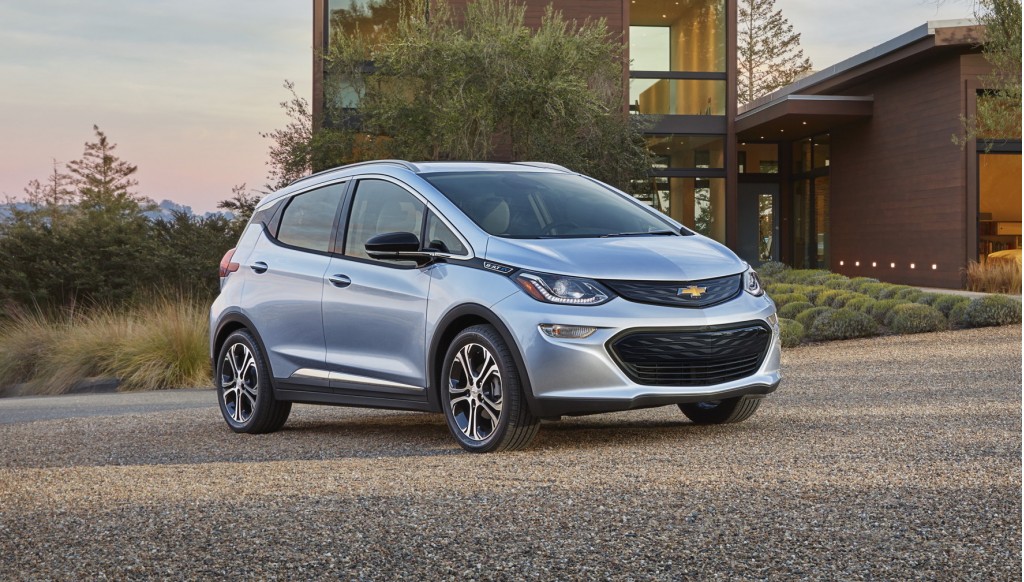 2017 Chevrolet Bolt EV
Until then, Chevy continues to sell the old Spark EV, of which it has now delivered more than 6,000 units in only a small handful of states.
Electric-car owners and advocates will likely be watching the arrival of the Bolt EV with interest to see whether it can equal or outsell the updated Spark.
_______________________________________