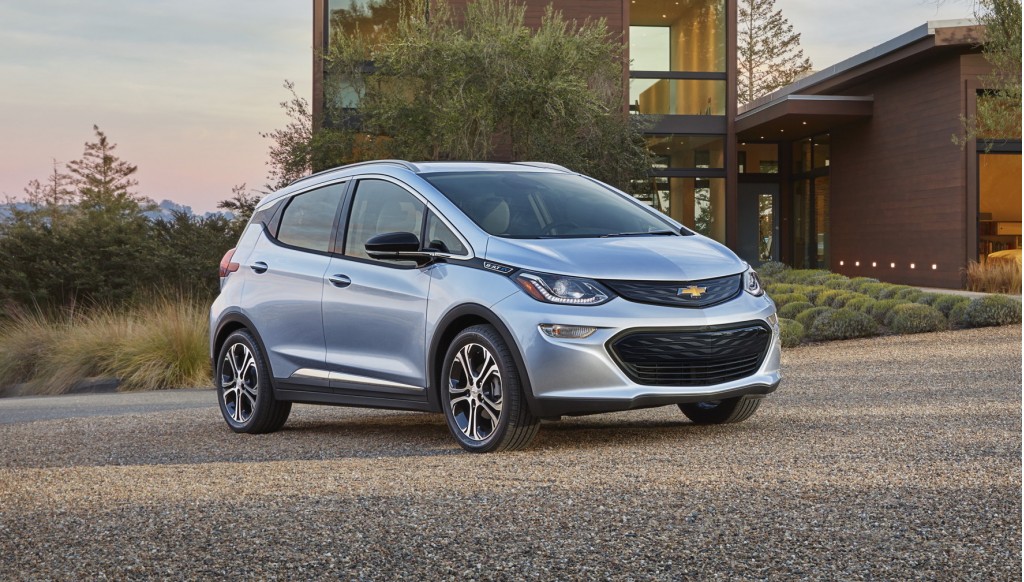 2017 Chevrolet Bolt EV
Today, one analyst seems to think the Chevy Bolt could go gangbusters, Total goes all in on a storage battery maker, and Audi's big bet on electrification (definitely not the other stuff) is all up next.
One auto industry analyst seems to think that Chevrolet's Bolt EV could capitalize on the Tesla Model 3's massive demand, but massive wait until 2018 or longer, to the tune of 80,000 cars in the first year. Yeah, all those zeroes are supposed to be there.
Nascent luxury brand Genesis has plans for a green future too. The automaker told Automotive News that the range of coming luxury cars would have green options, starting with a plug-in hybrid then fuel cells.
Audi's CEO Thursday made official what we've suspected for a while: the automaker is totally into electrics and has been for a while now, you guys. Rupert Stadler said the automaker would release an electrified vehicle each year starting in 2018. It's the automaker's biggest push for alternative powertrains since, well, you know.
Total—the French oil company, not the cereal—said it would buy battery maker Saft for more than $1 billion. The deal gives the energy giant a foothold in the burgeoning home energy storage business that seems to be all the rage with the kids right now. You know what else is popular? The rock and roll.
File under: "Wait. What?" Nissan announced Wednesday that it would acquire a majority stake in automaker Mitsubishi for more than $2.2 billion. The deal between the automakers may be more about distribution or production more than actual cars, but the timing is tricky considering Mitsu's deepening fuel economy crisis ...
... that's affecting all of their cars in Japan apparently. And all of the 480,000 cars it's already made for Nissan too. (Ah, this is all starting to make sense now.)