Energy storage has never been the subject of more research, capital investment, and business interest than it's experiencing in this decade.
With lithium-ion cells at the forefront of both electric cars and stationary batteries used to store renewable energy for later use, batteries are hot.
Now French oil and gas company Total has agreed to buy French battery maker Saft in a friendly acquisition valued at slightly more than $1 billion.
DON'T MISS: LG Chem To Become World's Biggest Electric-Car Battery Supplier? Could Be, Report Says
Saft has actually bounced around a bit; its battery activities for electric cars were part of a joint venture formed in 2006 with large auto-parts supplier Johnson Controls Inc.
That venture was dissolved in 2011, with JCI acquiring all the assets of the venture except for a battery plant in Nersac, France, which reverted to Saft.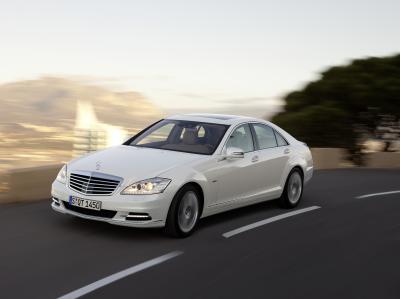 Mercedes-Benz S 400 Hybrid
While that joint venture got a few contracts for small volumes of cells to be used in early European hybrids—including the 2009 Mercedes-Benz S 400 Hybrid—it never became a major player in lithium-ion cells for electrified vehicles.
Now Saft is largely focusing on stationary energy storage for buildings, and its CEO said that the Total acquisition will give it the "expertise and resources" to become a stronger competitor in that field.
CHECK OUT: Tesla's Big Bet: Batteries For Energy Storage A 'Major New Product'
Patrick Pouyanné, Total's CEO, said that the acquisition of Saft will "allow us to complement our portfolio with electricity storage solutions, a key component of the future growth of renewable energy."
"The combination of Saft and Total will enable Saft to become the Group's spearhead in electricity storage," he said.
Tesla Powerwall Home Battery
"The acquisition of Saft is part of Total's ambition to accelerate its development in the fields of renewable energy and electricity, initiated in 2011 with the acquisition of SunPower."
Finally, he added, "This transaction will also enable Saft, its management and employees to benefit from Total's technical, industrial, commercial and financial support" and to let "Saft to successfully accelerate its development."
ALSO SEE: Mercedes Follows Tesla, Will Offer Home Energy Storage Batteries Too
While there's some crossover between electric cars and energy storage batteries for home and business use, only Tesla Motors presently offers products in both fields.
Mercedes-Benz has also announced home-storage batteries, for delivery sometime this year.
Many analysts suggest that ultimately, demand for lithium-ion cells for use in a growing variety of energy-storage products will equal or exceed that of the plug-in electric car industry.
[hat tip: Brian Henderson]
_______________________________________