If electric-car sales continue to rise, then demand for battery cells will rise along with them.
That, in turn, will lead to increase demand for the raw materials that make up those cells.
Lithium-ion is currently the dominant chemistry for battery cells in electrified cars, and that's creating a lithium-mining boom.
DON'T MISS: LG Chem's Large Battery Plant In China Took Less Than 2 Years
Anticipated growth in electric-car sales is fueling increased lithium mining in the Australian Outback, according to Bloomberg.
It's reportedly become a "bright spot" for miners in the region, as prices for other raw materials have fallen.
Prices of lithium carbonate--an industrial chemical used in lithium-ion battery cells--have risen 47 percent in 2016 from last year's average, according to Benchmark Mineral Intelligence Ltd.
Lithium-ion cell and battery pack assembly for Nissan Leaf electric car in Sunderland, U.K., plant

Those price gains are expected to continue into 2017 and beyond. Citigroup forecasts demand will increase 64 percent from 2015 levels by 2020.

Australian mining companies expect electric cars to be the source of much of this growth.

"The demand in vehicles, electric bikes, trucks and buses is going to be enormous," Neil Biddle--executive director of Pilbara Minerals--told Bloomberg.

ALSO SEE: China To Phase Out Electric-Car Subsidies By 2021, Let 'Market Decide'

Lithium from batteries generally comes from three sources--ore mined from the ground, battery recycling, and the evaporation of brine from salt ponds.

Of the two methods that don't involve recycling, mining is considered more expensive, but with lower costs in the area of capital spending, and quicker yields.

Most lithium harvested via the brine-evaporation method comes from Chile, where companies use solar-power plants in the country's deserts.
Battery pack assembly for 2015 Chevrolet Spark EV electric car at GM's Brownstown, Michigan, plant

While miners are enthusiastic about the growth of electric cars, some analysts believe their predictions may be overly optimistic.

Much of bullish talk behind lithium-ion cells is based on anticipated electric-car demand from China--which still hopes to put 5 million "new-energy vehicles" on its roads by 2020.

MORE: Tesla Gigafactory Jobs, Investments Fell Short Of Projections Last Year

"New-energy vehicle" is a catchall term for battery-electric cars, plug-in hybrids, and hydrogen fuel-cell vehicles.

Sales have indeed been robust, and LG Chem recently completed a plant in Nanjing that can supposedly build 50,000 electric-car battery packs annually.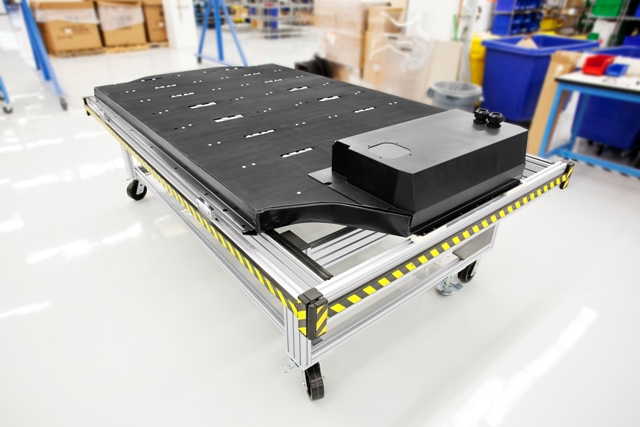 Tesla Motors - Model S lithium-ion battery pack

But China is set to phase out subsidies for electric cars, which could hurt demand.

In the U.S., Tesla is moving ahead with its massive lithium-ion cell "Gigafactory"--a necessary component of Tesla's plan to sell 500,000 cars annually by 2020.

That should at least make Australia's lithium miners smile.

_______________________________________________