Korean firm LG Chem has made significant headway in the electric-car battery market by adding up contracts from a large contingent of automaker customers.
While Panasonic and AESC are tied exclusively to Tesla and the Renault-Nissan Alliance, respectively, LG Chem supplies battery packs for dozens of models around the world.
In fact, the company claims to have secured arrangements with no less than 16 carmakers to supply battery packs.
DON'T MISS: Denise Gray, CEO Of Battery Maker LG Chem Power: Five Questions
But to follow through on those commitments, LG Chem will need to have sufficient production capacity.
How quickly that plant can get up to speed could be an indicator of LG's ability to match the increases in output of its rivals.
The company recently opened a third battery plant in Nanjing, China--which appears to have taken less than two years from announcement to pilot production.
Chevrolet Volt
LG's China plant should have the capacity to make 50,000 electric-car battery packs per year, or 180,000 (presumably smaller) packs for plug-in hybrids, according to The Korea Times.
But the company believes it can boost production to 200,000 electric-car packs or 700,000 plug-in hybrid packs per year by 2020.
The goal is to generate $1.3 billion in annual sales from the Chinese market alone over the next five years--largely from anticipated growth in electric-car sales.
ALSO SEE: Bolt EV Powertrain: How Did GM And LG Collaborate On Design, Production?
Those sales have been quite robust over the past couple of years, although China's plan to phase out electric-car subsidies in the near future may affect the outlook somewhat.
LG Chem's timeline for full production in Nanjing coincides with the completion of the Panasonic-backed Tesla "Gigafactory" in Nevada--billed as the largest lithium-ion cell and battery plant in the world.
Yet while the Gigafactory will produce cells primarily for one car--the Tesla Model 3--LG will continue to make cells for multiple models at multiple plants.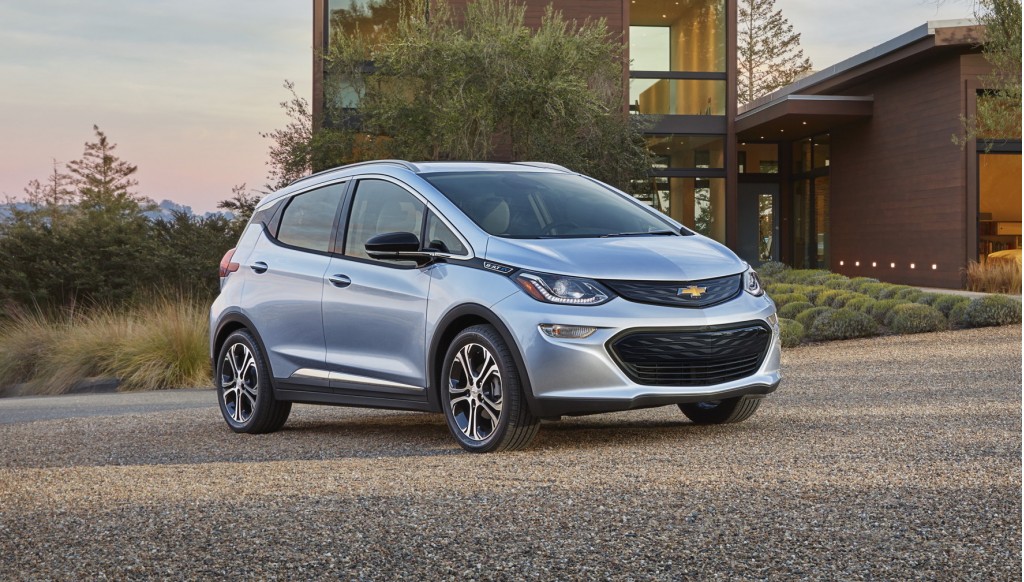 2017 Chevrolet Bolt EV
The Nanjing plant is LG's third, after a plant in South Korea and another in Holland, Michigan.
The Michigan plant already supplies cells for several General Motors models, including the Chevrolet Volt and Spark EV, and the Cadillac ELR and CT6 Plug-In Hybrid.
LG is also involved in a far-reaching partnership with GM to produce numerous components for the upcoming 2017 Chevy Bolt EV 200-mile electric car.
MORE: Audi Electric SUV To Target Tesla With LG Chem, Samsung Cells (Aug 2015)
While LG did not take over powertrain development wholesale--as some electric-car advocates have suggested--it will manufacture several key components.
That includes the cells, battery pack, and onboard charger, as well as a GM-designed drive motor and power inverter module, among other items.
Bolt EV production is expected to start late this year, with the first deliveries possible in December.
2016 Cadillac CT6
GM views its collaboration with LG as advantageous in part because it can lean on the Korean company's existing infrastructure, which reduces its own cash outlay.
All the more reason for LG to bring its new Chinese factory up to speed as quickly as possible.
[hat tip: Lindsay Patten]
_______________________________________