It's likely the biggest question for the future of electric cars: How low can battery cost go, and how fast?
Tesla Motors is thought to have the lowest cost-per-kilowatt-hour in the electric-car business, with some estimates suggesting the company is already approaching the crucial $200/kWh level.
But a new report suggests that the pace of cost reduction won't be as swift as Tesla CEO Elon Musk has suggested in interviews and comments during the company's financial-results calls.
DON'T MISS: How Much And How Fast Will Electric-Car Battery Costs Fall?
The report is a slide-show presentation simply titled The Tesla Battery Report (via ChargedEVs).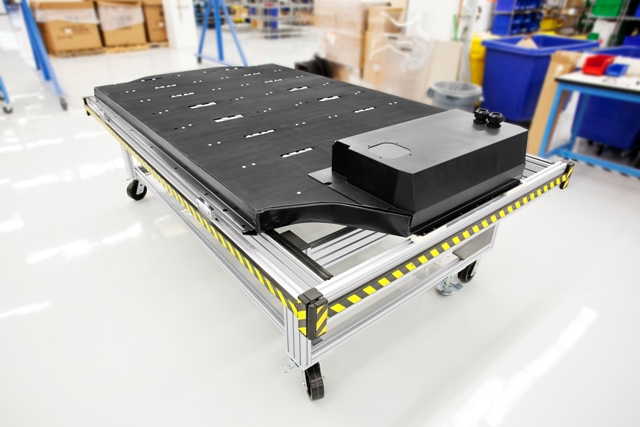 Tesla Motors - Model S lithium-ion battery pack
It's written by noted battery skeptic Menahem Anderman, who has organized the Advanced Automotive Batteries Conference for close to two decades now.
In retospect, Anderman's track record of criticizing optimistic predictions of electric-car growth and battery-cost decline may have provided a good counterweight to some of the frothiest projections a few years ago.
$167/kWh: 10 years from now
His continuing downbeat tone sets him at odds not only with plug-in car advocates, however, but also with the growing pool of auto analysts who have come around to the idea that plug-in cars will slowly grow their sales in North America, Europe, and Asia.
2014 Tesla Model S
To his credit, Anderman highlights Tesla's accomplishments, writing, "Tesla has already shattered many of the [auto] industry's deep-rooted convictions" about electric cars and lithium-ion battery cost.
But he remains a skeptic about Musk's suggestion that within 10 years, Tesla could drive down its battery cost to the $100/kWh level.
"Our assessment shows that pack pricing for the 2025 time scale could be as low as $167/kWh," he writes in the report. "Pack cost much below $200/kWh is unlikely before 2020."
Tesla Model 3: $50K-$80K?
Perhaps most startling, Anderman writes that the planned lower-cost Tesla Model 3 car targeted to launch in late 2017 will have to be priced far, far above Musk's stated goal of $35,000.
2012 Tesla Model S beta vehicle, Fremont, CA, October 2011
In the most likely scenario, Anderman writes, "the price of the 2017 new model will be in the range of $50-80K."
ALSO SEE: Tesla's Next Electric Car Line: Roundup Of What We Know Now
The 60-kWh version of today's Tesla Model S large luxury sedan starts at $69,900, with an EPA-rated range of 208 miles.
Given that the Model 3 will be a smaller car with one-third less range, using a next-generation battery to be produced in bulk at Tesla's planned gigafactory, that seems rather pessimistic.
If that price indeed proves to be the case, however, then the future of Tesla Motors could be considerably different than the trajectory sketched out by CEO Musk and his many enthusiastic fans and customers.
________________________________________________