If you pay attention to the so-called mainstream media, you could be forgiven for thinking that electric vehicles are alien technology, rather than cars with plugs.
Though happy to cover natural disasters; governmental coups, and the latest celebrity gossip, pretty much any reporter seems unprepared to cover something as benign as the launch of the latest electric vehicle.
Nissan Leaf being charged
2011 Nissan LEAF prototype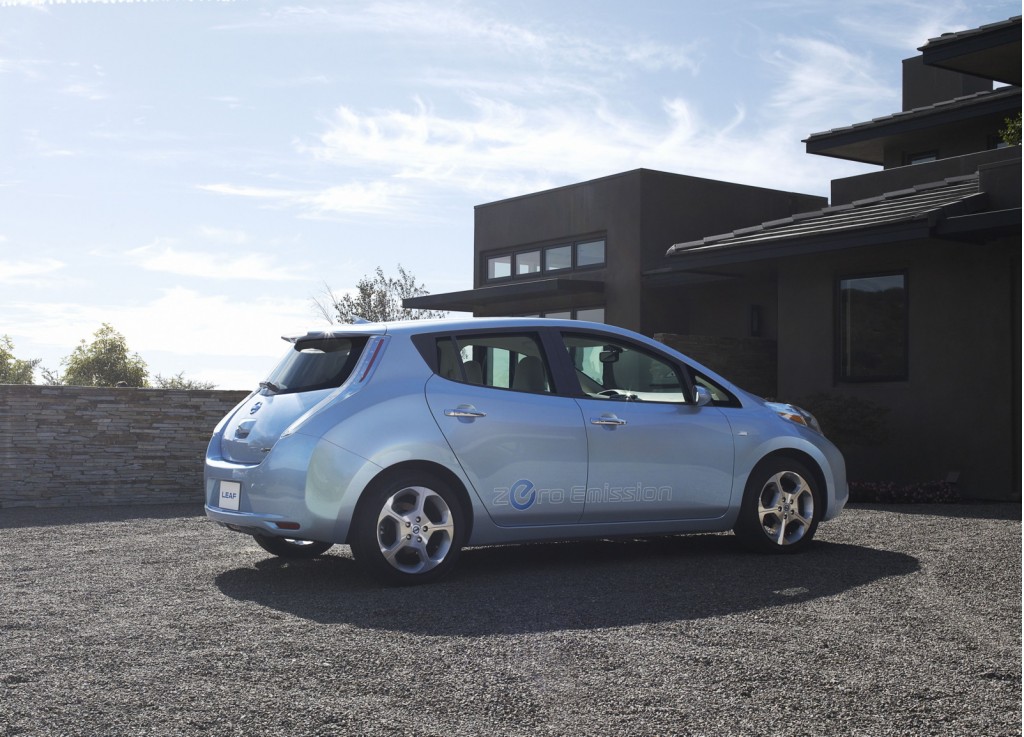 2011 Nissan Leaf prototype
2011 Nissan Leaf prototype
When Nissan U.K. announced in March 2010 that it would build the 2011 Nissan Leaf in Sunderland, a horde of interested journalists churned out the inevitable good-news stories about job creation and economic development.
Very few paid attention to the car itself. At that time, it made sense to follow the human interest of a new car production line. Surely the test-drive would swiftly follow, when the European tour of the 2011 Nissan Leaf commenced.
Two weeks ago, the 2011 Nissan Leaf was displayed in London at the O2 arena. Press, consumers and fleet managers were invited to test the Leaf Mule.
But the B.B.C., the mainstay of U.K. broadcasting, didn't send a motoring journalist. Instead, Click--its flagship gadget show--covered the 2011 Leaf.
Not as a car. As a piece of new technology.
You have to ask: Was it fair to Nissan to have a non-motoring journalist review its first mainstream production EV?
Especially when that journalist clearly knew very little about the car? And managed to hit a bollard while gingerly steering the Leaf test mule around the carefully planned parking-lot course?
Maybe not. The car handled fine a few days later on the same course when I was behind the wheel (see video below).
And the BBC are hardly alone in sending technology writers and environmental correspondents to cover electric vehicle launches. But why do motoring journalists seem reluctant to cover the story? Surely it would be better for consumers and carmakers alike?
Here's the catch: Many motoring journalists--take Jeremy Clarkson and Jerry Flint, to name but two--are securely in the grip of petrol-driven nirvana.
Some brands, like the BBC's Top Gear, have done everything in their power to mock electric vehicles under the guise of good entertainment.
For decades, motoring journalism has centered on the size of the engine, the top speed, and the horses under the hood. To ask someone who clearly believes that electric cars are an unsafe fad that will spoil their adrenaline-fueled fun would hardly be fair either.
It's time for more journalists to step up to the plate and do some of that fair and unbiased reporting we keep hearing about.
And it's slowly happening. Clarkson's former co-host, Quentin Wilson, is a confirmed piston-head, but in recent months he's been one of the impressed test lessees of the 2010 Mitsubishi i-Miev.
As mainstream companies--Nissan, General Motors, Ford, Volkswagen, Toyota, Mitsubishi--join the E.V race, auto journalists are bound to follow. More slowly than we might like, perhaps, but follow they will. I can't wait.