Which new electric vehicle wowed a crowd that didn't expect it to be as cool as it turned out?

What environmental regulation is the NHTSA seemingly getting ready to roll back under Trump?

This is our look back at the Week In Reverse—right here at Green Car Reports—for the week ending on Friday, July 28, 2017.
Friday, we covered two separate EPA approvals for diesel vehicles: the agency approved modifications to 326,000 of the oldest, dirtiest VW diesels, and it finally certified 2017 Ram 1500 and Jeep Grand Cherokee EcoDiesel vehicles for sale.
In 2019, Formula E racing will gain two new, prestigious competitors, as both Mercedes-Benz and Porsche said they will enter the electric-car racing series for its sixth season, joining Audi, BMW, and Jaguar.
2016/2017 Team ABT Schaeffler Audi Sport Formula E race car
On Thursday evening, we attended the global debut of the Bollinger B1 all-electric utility truck—which wowed more than a few people not expecting much from an electric truck designed by a tiny company in upstate New York.
(Our colleagues at the sports and luxury car site Motor Authority were far more effusive: they called the Bollinger B1 "the coolest electric car you've never heard of.")
If you're expecting regular, radical, revolutionary advances in batteries for electric cars, take a deep breath. Battery evolution will largely come via incremental improvements, rather than transformative leaps.
We also warned against the anti-electric-car propaganda in a new video, which was roundly debunked by pointing out numerous errors in actual facts. Facts are hard.
Wednesday, an EV driver explained why he added solar panels to the family house after one used electric car became five separate plug-in vehicles.
Photovoltaic solar panel installation on house, Fremont, California [image: Shiva Singh]
The NHTSA under Trump will review future fuel-economy standards, and could roll back increases to freeze the 2021 standards through 2025.
On Tuesday, a report indicated that Toyota will launch an electric car with a solid-state battery, though not until 2022. We updated that story later in the week as a handful of new details emerged.
And in a relatively rare editorial piece, we suggest that a few electric-car owners should get off their high horses and adopt a gentler tone toward new electric-car drivers.
We kicked off the week on Monday by updating our glossary of green-car terms from four years ago to include the latest terms to keep track of.
Staff at the powerful California Air Resources Board, meanwhile, recommended approval of VW's "Electrify America" plan for increasing zero-emission vehicle infrastructure in the state. (The approval came on Thursday.)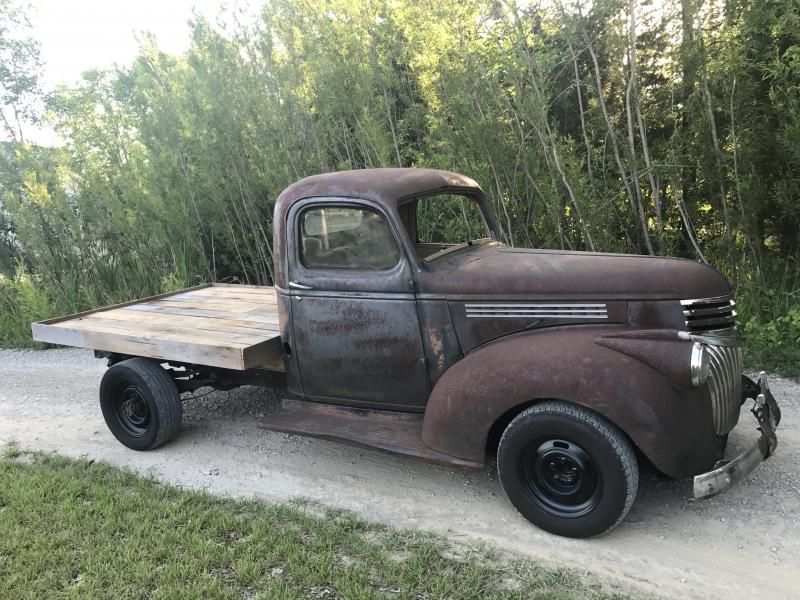 1946 Chevrolet pickup Toyota Prius conversion
We also came across an oddball story that's one of our favorites: the oldest Toyota Prius hybrid in the world was made in 1946. Confused? We explained (with video).
Those were our main stories this week; we'll see you again next week. Until then, this has been the Green Car Reports Week in Reverse update.
________________________________________________