Most of the Volkswagen and Audi diesel cars sold in the U.S. from 2009 through 2015 are likely to be bought back from their owners, probably leaving fewer than 100,000 on U.S. roads.
That's not the case in Europe, where the impacts of the Volkswagen diesel emission scandal are still playing out.
Roughly 11 million cars with TDI diesel engines were sold by VW Group under multiple brands, and some of those will be modified—in some cases only with software updates.
DON'T MISS: Which VW diesels can be fixed, and which can't?
Now some U.K. customers have had their cars updated, and they claim the results are not acceptable.
The goal of the modifications is to bring those cars' emissions within the actual European limits, after regulators found that while they passed emissions tests in the laboratory, their real-world emissions were far higher than permitted.
That was due at least in part to the presence of what U.S. regulators term "defeat device software" that caused the cars to restrict their emissions only when they detected they were on a dynamometer, or "rolling road."
2015 Volkswagen Golf TDI
According to a piece on the Honest John site, backed up by a recent article in The Guardian newspaper by an actual TDI owner, some owners in the U.K. feel their modified Volkswagen Tiguan TDIs are simply "undrivable."
About 1.2 million Volkswagen, Audi, and Skoda vehicles in the U.K. are subject to the recall, but it's voluntary, and there are no government penalties for not having it done.
With reports of drivability problems on owner forums and in the media rising fast, according to the articles, many owners who've not yet had the updates are now questioning whether they should.
The Guardian was contacted by James Harrison, owner of a 2010 Volkswagen Golf TDI with the European-spec 1.6-liter turbodiesel engine.
The car had covered about 50,000 miles, but as the Guardian writes:
Harrison claims the car ... has become almost undriveable since the work was done.
"The car has begun to stall intermittently, and is difficult to restart. It used to go into 'regeneration mode' [whereby soot collected in a filter is burnt off at high temperature to leave only a tiny ash residue] a few times a year, but now does it on almost every journey.
"This is my wife's car and is used to transport our two children. As far as I can see they have ruined a perfectly working car."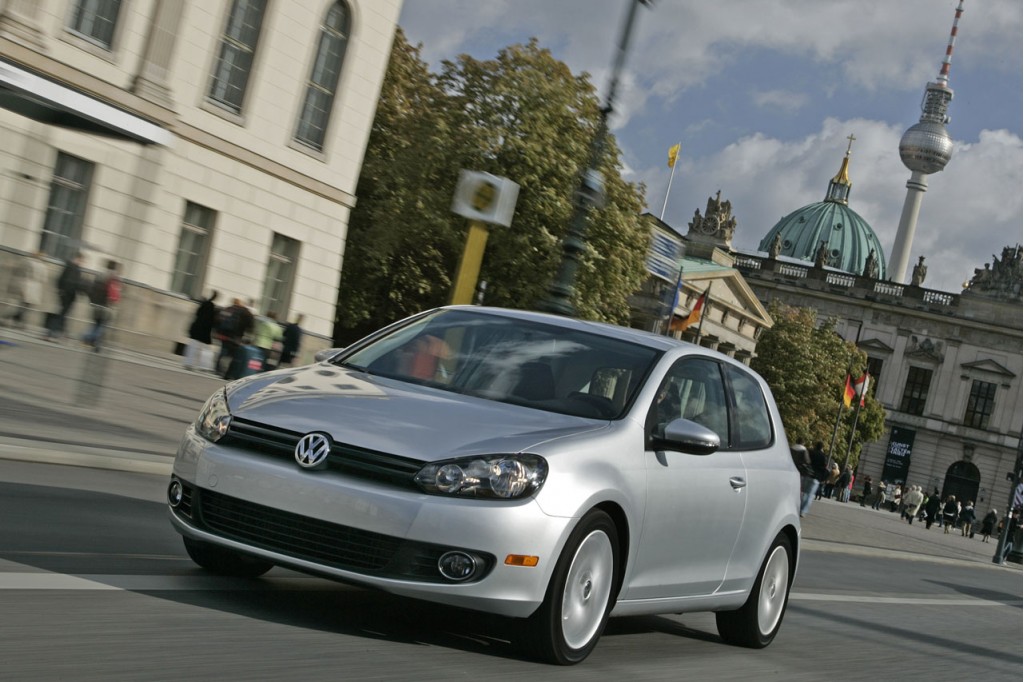 2010 Volkswagen Golf TDI
Thus far, modifications have been approved in the U.S. for only one set of 2.0-liter 4-cylinder VW Group diesels: the 67,000 cars sold during the 2015 model year, which were fitted with the new EA288 diesel engine.
No reports of how those cars behave after the modifications have emerged, although EPA documents indicate that fuel economy and performance are expected to be unaffeted.
Owners of those cars retain the right to have VW buy back their cars, and many are expected to take that route instead.
But that option isn't available to owners in multiple European countries.
If owners continue to complain about the performance of their modified cars, it appears the VW diesel scandal will continue to unfold.
Or, alternatively, the cars will remain unmodified, emitting far more nitrogen oxides and other harmful emission than permitted under the regulations.
[hat tip: GeorgeK]
_______________________________________