Representatives of Volkswagen's U.S. dealers recently flew to Germany to present concerns over the ongoing diesel scandal directly to the company's top executives.
One of the topics discussed was whether dealers should receive reparations for their continuing financial losses, and for the overall damage to the VW brand.
That discussion continued when Volkswagen executives met with dealers again at the National Automobile Dealers Association (NADA) convention in Tampa, Florida.
DON'T MISS: The other VW diesel victims: dealers take woes to Wolfsburg
A five-member committee negotiated on behalf of VW's 652 U.S. dealers for some form of reparations, but no deal was reached, according to Wards Auto.
Most people who actually participated in the meeting seemed satisfied, though, with several describing the tone as "civil and business-like."
"It felt like we got a lot of heavy lifting done," Alan Brown, head of Volkswagen's U.S. dealer advisory council and a member of the negotiating committee, told Wards.
New Volkswagen Tiguan R-Line (European-spec)
VW brand boss Herbert Diess also felt the meeting was productive, saying there was a "positive, constructive atmosphere."
But some dealers grumbled that no specific plan of action was created.
Brown previously said the majority of Volkswagen dealers prefer negotiation to litigation, a statement echoed by Jason Kuhn, another member of the five-person committee.
ALSO SEE: VW values, sales continue to fall as U.S. CEO leaves abruptly
However, he noted that not every dealer will necessarily continue to follow that strategy.
VW still isn't ready to recall the nearly 600,000 affected TDI vehicles in the U.S., but dealers at the NADA convention seemed less concerned with that process than about the need for Volkswagen to add more crossovers to its lineup.
Despite damage to the VW brand, the mentality seems to be that dealers can sell their way out of the crisis.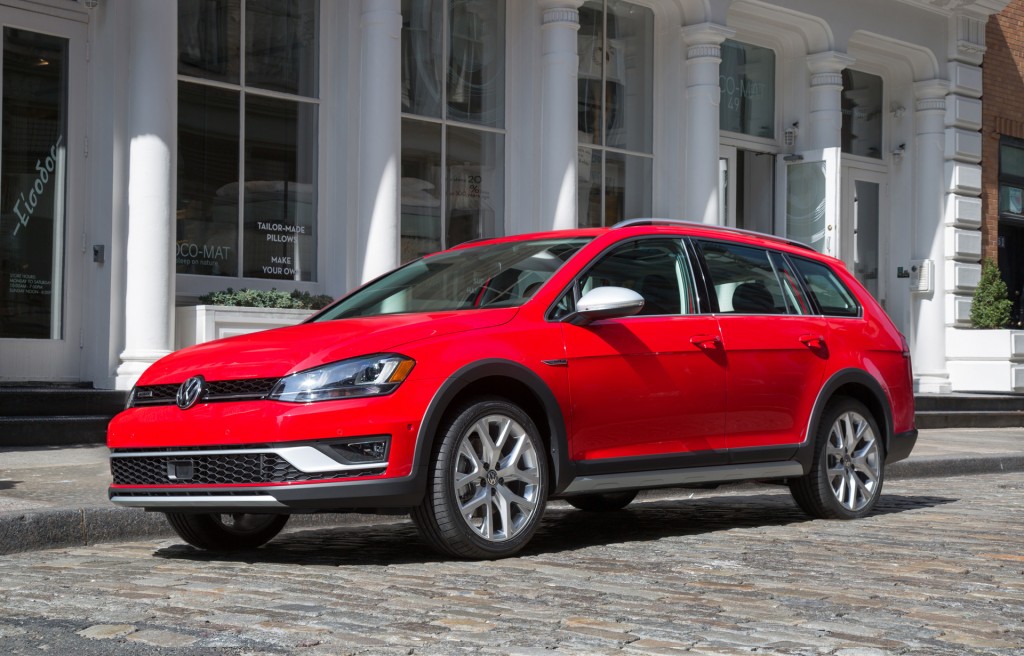 2017 Volkswagen Golf Alltrack
That is, if Volkswagen can provide them with products they feel are better suited to American consumers' tastes.
This includes the upcoming new version of the Tiguan small crossover, and a new seven-seat crossover derived from the CrossBlue concept, both due in the U.S. next year.
MORE: 2017 Volkswagen Golf Alltrack wagon debuts for NY Auto Show
Dealers are also reportedly eager to start selling the 2017 Volkswagen Golf Alltrack wagon, and are pushing the company to allocate more production of that vehicle to the U.S. market.
Unveiled in production form at the 2016 New York Auto Show last month, the Alltrack is an all-wheel drive version of the Golf SportWagen due to go on sale later this year.
Dealers hope this new model can help them steal sales from Subaru, which currently outsells VW by a significant margin in the U.S.
_______________________________________________