When it comes to electric cars, range is a commodity.
But how much are buyers paying to increase the amount of driving they can do between charges?
We looked at every electric car currently on sale, as well as the upcoming 200-mile 2017 Chevrolet Bolt EV and Tesla Model 3, and some of the longer-range plug-in hybrids.
With anticipated base prices under $40,000, the Bolt EV and Model 3 appear ready to lower the cost of range drastically.
DON'T MISS: Highest Gas Mileage For The Least Money: We Rate 10 Top Cars
Buyers may pay less than $200 per mile of range, compared to the $300 to $400 average of most current electric cars.
We have more details below, as well as several of the models that come closest to meeting their cost-to-range ratio.
Across the board, plug-in hybrids proved significantly more expensive per mile of range than battery-electric vehicles--likely due to their two powertrains.
The 2016 Chevrolet Volt rings up at $641 per mile, while lower-range plug-in hybrids like the Hyundai Sonata and Ford Fusion Energi worked out to over $1,000 per mile.
2012 Tesla Model S beta vehicle, Fremont, CA, October 2011
Tesla Model 3: $181 per mile
If Tesla can achieve its claimed $35,000 base price and 200-mile range, the Model 3 will offer the cheapest range of any electric car.
Add in the $1,200 destination charge Tesla applies to all of its other cars, and the Model 3 achieves an impressive $181 per mile.
ALSO SEE: Tesla Model 3: What We Know About Its $35,000, 200-Mile Electric Car
That shows just how powerful a force a 200-mile electric car could be in the market.
Tesla will begin taking orders for the Model 3 at the end of this month, but production isn't expected to start until next year.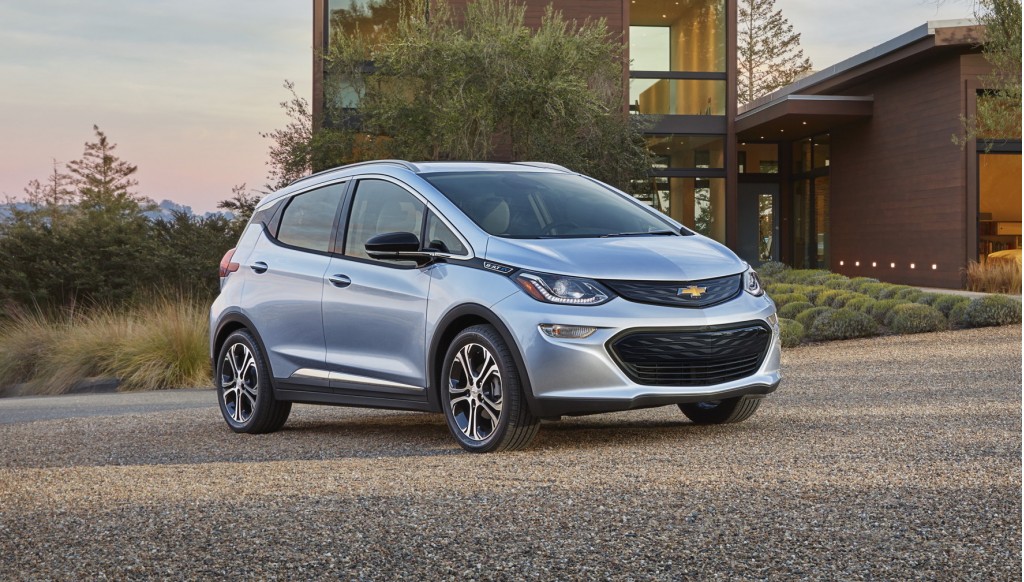 2017 Chevrolet Bolt EV
2017 Chevrolet Bolt EV: $187 per mile
Right behind the Model 3 is the 2017 Chevrolet Bolt EV, which will also have a 200-mile range.
General Motors has already confirmed that the Bolt EV will start at $37,500 before any Federal, state, or local incentives.
RELATED: First Drive: Chevy Bolt EV 200-Mile Electric Car Development Vehicle
Since GM hasn't disclosed the destination charge That price includes destination, bringing the estimate for the Chevy to $187 per mile.
The production Bolt EV was unveiled in January at CES, and is set to enter production before the end of the year at GM's Orion Assembly plant in Michigan.
2016 Tesla Model S
2016 Tesla Model S 70: $304 per mile
Of the many Tesla Model S variants, the one that offers the best cost-to-range ratio is also the least expensive.
The Model S 70 is base variant of the range, with a 70-kilowatt-hour battery pack and rear-wheel drive.
It starts at $71,200, and has an EPA-rated 234-mile range. That means each mile of that range costs $304.
The all-wheel drive Model S 70D has slightly more range, but its higher base price still makes it a less-impressive value.
MORE: How I got a new 2015 Nissan Leaf electric car for $16K net: indecision
The 70D's $76,200 base price and 240-mile range work out to $317 per mile.
That pattern continues with the 90-kWh Model S 90D, which starts at $89,200, has a 270-mile range, and a cost-per-mile of $330.
Both the 70D and 90D fit within the range of our top 10, though.
The performance-oriented Model S P90D is much further away, at $456 per mile.
2016 Chevrolet Spark EV
2016 Chevrolet Spark EV: $317 per mile
The soon-to-be-discontinued Chevy Spark EV shows the importance of keeping price and range concurrent.
That's because while its 82-mile range isn't too impressive, the Spark EV is also fairly inexpensive.
A $25,995 base price works out to a cost of $317 per mile.
Based on the outgoing-generation Spark, the Spark EV is only sold in California, Oregon, and Maryland.
It will soon be replaced by the Bolt EV, which GM has said will be sold in all 50 states.
2016 Nissan Leaf
2016 Nissan Leaf SV: $327 per mile
For 2016, the Nissan Leaf is offered with 24-kWh and 30-kWh battery-pack options.
In terms of dollars per mile, going with the larger--and more expensive--battery pack seems like the better option.
The 30-kWh pack isn't available on the base Leaf S, so buyers must pay a minimum of $35,050.
With the 107-mile range allowed by the larger pack, that works out to $327 per mile.
In comparison, a base Leaf S with an 84-mile range starting at $29,860 has a per-mile cost of $355.
2016 Volkswagen e-Golf
2016 Volkswagen e-Golf: $349 per mile
The limited-market Volkswagen e-Golf has a price and specifications closer to the Leaf S, and so represents a similar value to the bestselling Nissan.
It starts at $28,995, and is rated at 83 miles of range by the EPA.
That equates to $349 per mile.
That figure isn't relevant to electric-car buyers in many states, however, because the e-Golf is still only sold in a handful of electric-car friendly states.
2016 Kia Soul EV
2016 Kia Soul EV: $352 per mile
Like the e-Golf, the Kia Soul EV is only available in a limited number of states, although Kia has steadily added states since the car's launch.
Of the electric cars currently on sale, the Soul EV has the most range of anything not wearing a Tesla or Nissan badge.
But its $32,800 base still affects the value equation.
It means Kia buyers pay $352 for each mile of range, a somewhat mid-pack value.
2016 Tesla Model X
2016 Tesla Model X 90D: $366 per mile
Unlike the Model S, the recently-launched Tesla Model X costs about the same per mile with either battery pack.
The Model X 90D starts at $94,200, and has 257 miles of range. So that range costs $366 per mile.
The EPA doesn't list an official range rating for the Model X 70D, but Tesla expects it to get 220 miles per charge.
With an $81,200 base price, the Model X 70D costs $369 per mile.
In contrast, the Model X P90D performance model--with a $114,200 base price and 250-mile range--is a much worse value at $456 per mile.
2016 Fiat 500e
2016 Fiat 500e: $376 per mile
The Fiat 500e is a limited-market "compliance car" with a low price, but also a range low enough to make it less of a value than Tesla's electric crossover.
It starts at $32,780 in California and Oregon, the only two states where it's available.
An EPA-rated 87-mile range puts it midfield among current electric cars, and works out to a cost of $376 per mile.
2016 Smart Fortwo Electric Drive
2016 Smart Fortwo Electric Drive: $378 per mile
The Smart Fortwo Electric Drive's low price is its main perk, as range is a fairly limited 68 miles.
But with a base price of $25,750, the Smart costs $378 per mile.
In addition to relatively low range, Electric Drive buyers have to make do with a car based on the previous-generation Smart platform.
It's unclear how the math will change if Smart launches a new version based on the updated Fortwo.
_______________________________________________