Earlier this year we took delivery of our very own 2011 Nissan Leaf. Just like the thousands of other customers worldwide, we took our place in the queue last year and had an agonizingly long wait before we were sitting behind the wheel.  
But just under 3 months and 5,000 miles after driving off the dealer forecourt, what have we learned about Nissan's first production all-electric car that we didn't know before? 
The EPA was right on range, but you can squeeze more out
While we've driven our 2011 Nissan Leaf up to 95 miles on a single charge we've got to admit that the EPA's approved range estimate of 73 miles is about right - if you combine a mix of driving styles in a single charge.
Much like our regular contributor George Parrott found with his own car, our Leaf regularly gets between 60 and 85 miles on a 100% charge, but it varies greatly with weather, vehicle weight, and vehicle speed.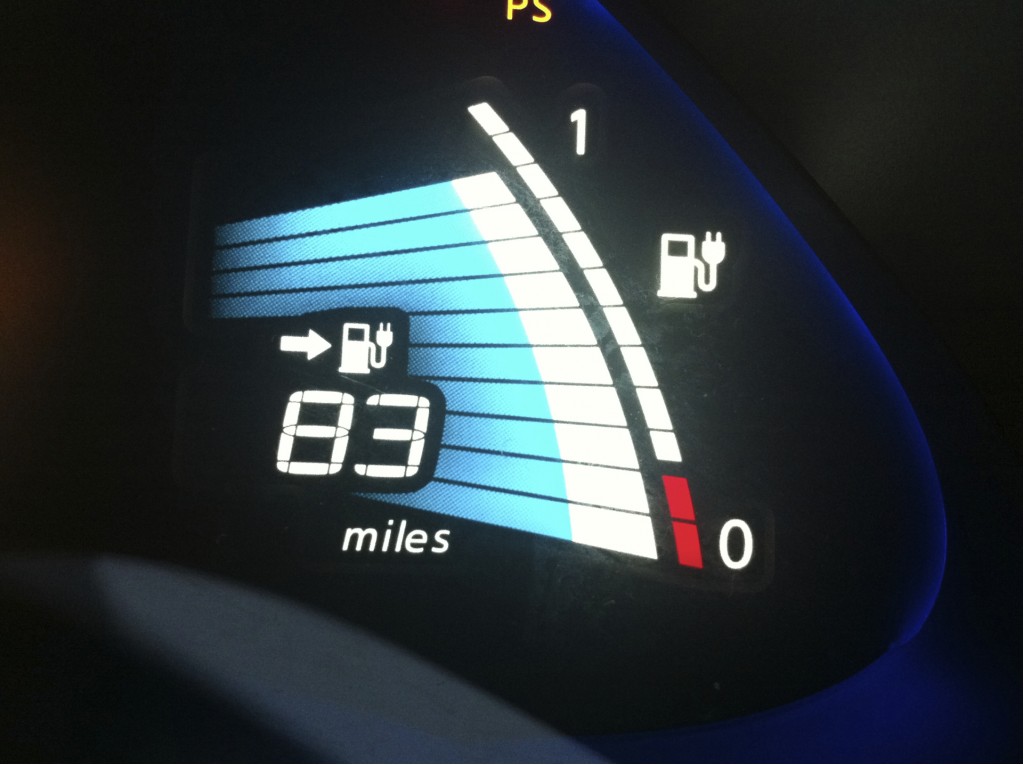 2011 Nissan Leaf State of Charge and Miles remaining
Realistically, we've found it possible to drive a fully laden Leaf - with three passengers and a full load bay - between 60 and 70 miles at freeway speeds in moderate weather with the air conditioning and cruise control set on. 
Similarly, with judicious use of the right foot, and the same weight in the car we've managed to eke around 95 miles out of a full charge by choosing a route which enabled a cruise speed of between 40 and 45 mph. 
Carwings isn't there... yet
While Nissan's Carwings telematics system is a great way to keep track of the Leaf's state of charge and predicted range, the rest of the system needs some significant work. 
In the past three months, we've witnessed regular system outages with the online Carwings portal, and heard of numerous Leaf customers still struggling to get their cars to even connect to the service. 
2011 Nissan LEAF iPhone App
We've also discovered that since the much-needed software upgrade to address a fault which could render Leafs immobile , the Carwings system incorrectly under-estimates the car's range on both the online portal and iPhone applications until the car has been turned on and off. This makes it particularly difficult to check on estimated range when you're away from the car. 
The Leaf really prefers temperate weather
Much like other electric cars without thermal battery heating systems, the 2011 Nissan Leaf really does not like the cold weather. On cold spring days we were regularly seeing a drop in estimated range of between 10 and 15 miles, depending on driving style and outside temperature. 
It is still possible to eek out a decent range in cold weather however. We've done a 101 mile trip in freezing temperatures with only 2 hours of recharging time mid-course, but in order to make our destination we had to forgo cabin heating and drive extremely carefully. 
Of course, given the 2012 Leaf will come with its own heated battery pack as standard, that shouldn't be an issue for those buying newer Leafs.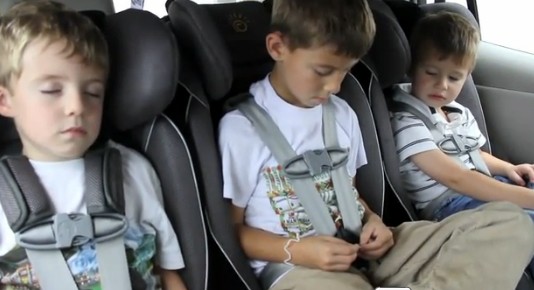 Will Kids' Seats Fit in the 2011 Nissan Leaf?
It's a good family car
Although we have had other cars available to us to drive for the past three months we've always chosen the Leaf over gas-guzzling alternatives. 
You might think that is down to our eco-credentials - but it isn't. The Leaf is shockingly good in the role of family car, provided you're a family of four.
Initially, we were critical of the Leaf's white interior, but after 3 hard months of mud, chocolate, soccer kit and even dog paws, our car has escaped without a mark.  
The high level rear seats and tinted windows also make the rear a comfortable place for kids, raising them up more than usual to give a clear view of the world around them. 
And with gadgets galore, kids can be kept happy on longer drives with a radio which can cope with bluetooth audio streaming, USB, 1/8 inch audio jack and MP3 CDs. 
The daytime running light confuse other drivers
2011 Nissan Leaf

We're not sure about you, but in the past few months we've been flashed almost every week by at least one driver concerned that we've left our Leaf's front fog-lights on. 

That's because Nissan decided to place the Leaf's daytime running lights  in the same housing as the front fog lights, making it appear to the uninitiated that your car has the front fogs permanently on. 

We're hoping NIssan will consider moving the Leaf's daytime running lights into a more conventional position on the 2012 Leaf, but it's unlikely until the Leaf is completely redesigned in future model years. 

So far, so good

With over 5,000 miles on the clock, our Nissan Leaf hasn't shown any major issues yet, but you can be sure we'll keep you up to date with how well it fares as the summer heat fades and the fall weather sets in. 

Do you have a 2011 Leaf? How have you been getting on with it, and what things have you learned so far? Let us know in the Comments below.