When it comes to electric cars, range and cost are still two of the biggest obstacles barring the way to mass adoption.
Carmakers strive to put battery packs with the most capacity at the lowest price in their vehicles to make them more attractive to consumers.
That makes the companies that manufacture the cells that go into those packs more important than ever.
DON'T MISS: Denise Gray, CEO Of Battery Maker LG Chem Power: Five Questions
But could they become more important than the carmakers themselves?
Battery suppliers may soon become the "lead actors" in electric-car development, suggests a recent Navigant Research blog post.
LG Chem is most likely to invite analysts to draw that conclusion.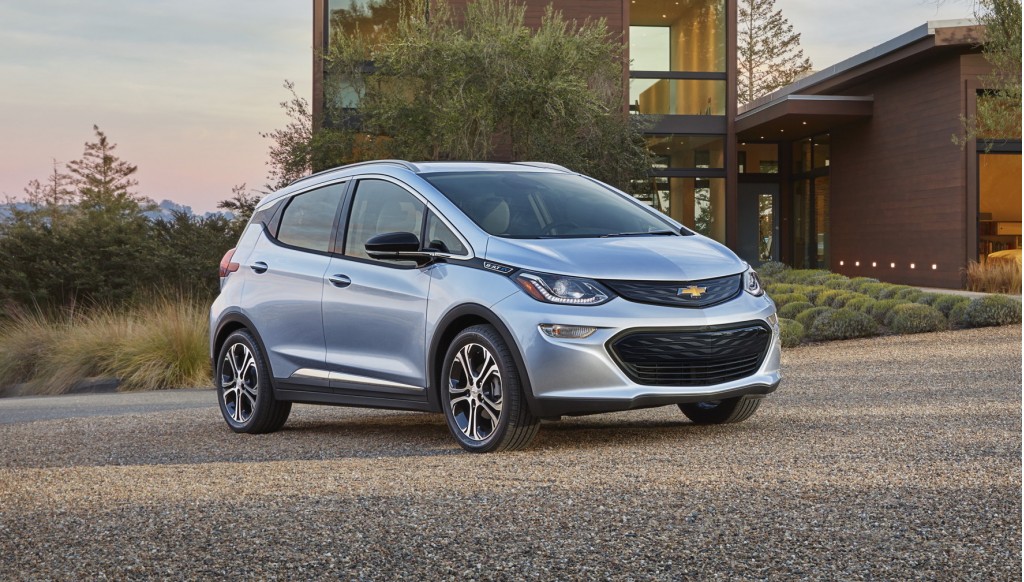 2017 Chevrolet Bolt EV
The Korean company partnered with General Motors to supply batteries for the 2017 Chevrolet Bolt EV.
But it also provides a wide variety of other components, from the drive motor to the instrument cluster—some designed by GM, others designed in-house by LG Chem.
The far-reaching partnership was likely what allowed GM to follow such an aggressive timeline for the launch of its 200-mile electric car.
ALSO SEE: 2017 Chevy Bolt EV Development: GM, LG Chem Reveal Deep Partnership (Oct 2015)
The Bolt EV was first shown as a concept in January 2015 at the Detroit Auto Show, and is scheduled to go into production before the end of this year.
Panasonic is also heavily involved with its main client, Tesla Motors.
The Japanese electronics company is providing both cash and technical expertise for Tesla's lithium-ion cell "Gigafactory" near Reno, Nevada.
Tesla gigafactory, March 2016, shown in drone footage posted to YouTube by Above Reno
Panasonic is also poised to enter the Chinese electric-car market through a partnership with Dalian Levear Electric Company.
Chinese carmakers usually rely heavily on foreign input, so it will be interesting to see how Panasonic's relationship with companies in the country takes shape.
While GM and Tesla benefit from these collaborations, the growing influence of battery suppliers recently triggered some nervous comments from Sergio Machrionne, CEO of Fiat Chrysler Automobiles.
MORE: A New Reason Electric Cars Make Chrysler's Marchionne Nervous
Hardly a fan of electric cars to start with, Marchionne said in January that electric powertrains will lead carmakers to cede control of basic vehicle design to suppliers.
Internal-combustion powertrains are the only area of car design where automakers still control proprietary knowledge, Marchionne said; a switch to electric powertrains would erase that.
There's also nothing stopping suppliers from selling battery cells and other components to new, non-traditional automakers.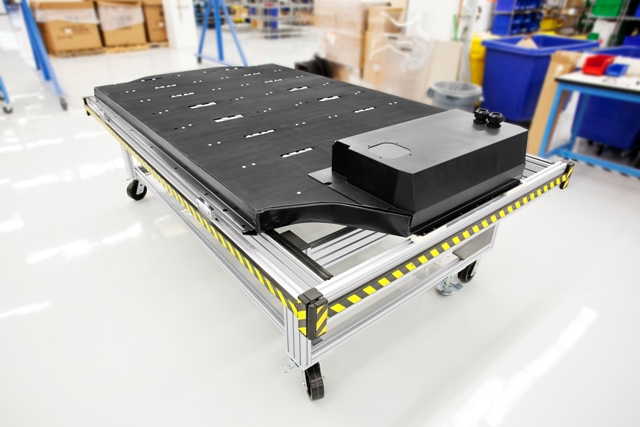 Tesla Motors - Model S lithium-ion battery pack
Many analysts expect electric powertrains to facilitate the entry of companies like Apple into the car industry.
Startups like Faraday Future are already trying to repeat the success of Tesla, and British vacuum manufacturer Dyson is also rumored to be mulling an electric car.
It's also worth noting that giant consumer-electronics company Samsung sells cars under its own brand in South Korea, its home country.
While those are presently rebadged versions of Renault products, who's to say the company might not branch out into designing its own electric cars in the future?
_______________________________________________