Here you are: These are the first photos of the new 2014 Jeep Cherokee.
Yep, that's right: Cherokee. No, not Grand Cherokee. Plain old Cherokee, the revival of a name that vanished (in the U.S.) a decade ago, although it's lived on in Europe.
The new 2014 Cherokee is Jeep's replacement for the old Jeep Liberty that was discontinued last year.
It revives a well-loved name dating back to 1984 on what was arguably the first sport-utility vehicle sold in high volumes, kicking off the entire SUV craze and changing the face of U.S. cars forever.
But the 2014 Jeep Cherokee is about as far from the old one as you can get.
It's a unit-construction all-wheel drive vehicle built on a car platform--meaning we'd call it a crossover now--and with its engine mounted transversely up front.
The Cherokee platform is adapted from the one underneath the front-wheel-drive Dodge Dart compact sedan, not a truck platform like the old Cherokee.
We won't get all the details on Jeep's new 4x4 until the New York Auto Show late next month, but now Chrysler-Fiat has released the photos you see above.
The new Cherokee will undoubtedly be greener than the old Liberty was, and will likely offer at least one four-cylinder version along with a more powerful model that features the Chrysler Pentastar 3.6-liter V-6 engine.
Those engines could be mated to a nine-speed automatic transmission. Yes, you read that right: the first production nine-speed automatic in the world might be fitted to a Jeep.
The best gas mileage achieved by the old Liberty, which ran from 2002 through 2012 in two generations, was 18 mpg combined for the rear-wheel drive version.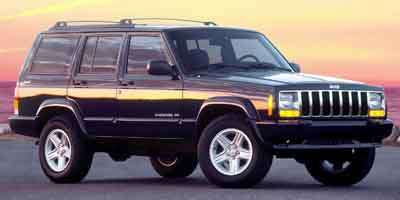 2000 Jeep Cherokee Sport
Jeep says the new model will return up to 45 percent better ratings than that, which would mean a combined rating of roughly 26 mpg for the most fuel-efficient version.
The 2014 Jeep Cherokee will also offer best-in-class capability for off-roading, including at least one Trail-Rated model.
For more details on the new 2014 Cherokee and all the rest of the launches and concept cars, be sure to bookmark our New York Auto Show news page.
Meanwhile, what do you think of the design and styling of the new Jeep Cherokee? Is it a real successor to the old Jeep Liberty?
Leave us your thoughts in the Comments below.
+++++++++++