How expensive are electric car battery packs? 
It's a topic of much discussion among electric car fans, and a closely guarded secret within the auto industry, but now an industry analyst has suggested that improved technology and economies of scale has lowed electric car battery pack costs to just $250 per kilowatt-hour of energy stored. 
Wolfgang Bernhart, partner at Rolan Berger Strategy Consultants, explained to EVupdate that battery prices are already much lower than previous predictions had indicated. 
In fact, Bernhart's calculations show battery packs have already reached the kind of prices that Pike Research said wouldn't happen until 2020. 
"All our bottom up calculations, as well as the purchase prices that we hear from OEMs, leads us to a cost level of $250/kWh," Bernhart explained. "That's the price level we see in the market for 2015."
Remember, however that this recent analysis concentrates on the cost of the actual battery cells themselves, not the cost of the associated battery management modules, wiring and casing. 
Why refer to prices for 2015 as current? We'll explain.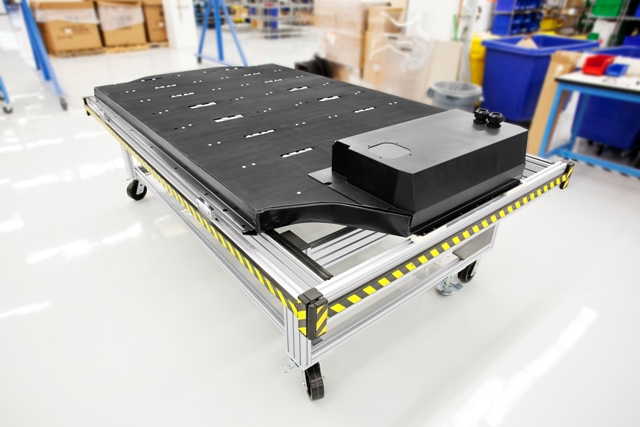 Tesla Motors - Model S lithium-ion battery pack
Like many manufacturing industries, automakers have to prepare for new production volumes well in advance. Singing contracts in 2012 for projects due to start in 2015 or beyond is not uncommon. 
It's also worth noting that in 2015, global production volumes of electric cars should be much higher than they currently are. That rise in volume alone will significantly reduce battery price due to economies of scale.
Build smaller numbers of electric cars and the cost goes up, which explains why Ford CEO Alan Mulally recently disclosed that the battery packs in the low-volume 2012 Ford Focus Electric cost the firm between $522 and $600 per kilowatt-hour. 
These, according to our industry sources, add approximately another 20 percent onto the cost of producing a finished battery pack. 
We're pleased to see that automakers are finally paying a lot less for lithium-ion battery packs, but have one tiny question to ask.
When will these lower costs be reflected in sticker prices? 
+++++++++++