While some lucky 2011 Nissan Leaf owners have had their cars now for nearly 8 months, most are in the magic six-month honeymoon period of owning their new electric hatchback. 
But what happens when you get to six months of ownership and it's time for your first Nissan Leaf service? 
As we've already covered, servicing an electric car is pretty simple. After all, there's no expensive oil changes or oil filters, no spark plugs and the only coolant you need is used to keep the motor power electronics running at optimum temperature.
But if there's very little to do when it comes to servicing a 2011 Nissan Leaf, why are owners reporting that their dealers are calling to arrange six month services for their cars, and what exactly is getting done? 
The first thing to bear in mind that the six month service is recommended by Nissan North America in the customer's maintenance guide for the Leaf.  
There's a simple reason too: it helps keep your Leaf in good working order.  But by keeping close tabs on early cars, Nissan also makes sure it stays on top of any maintenance recalls, as well as keeping those early-adopting drivers happy.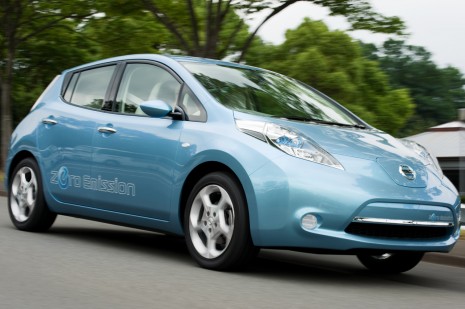 2011 Nissan Leaf
As for what gets done? Many drivers are reporting on forums like MyNissanLeaf.com that their sixth month services have been pretty benign, taking care of inspecting the underside of the car, under the hood, and making sure that tires are properly inflated and rotated as per Nissan's recommendations. 
Most services are also including a full valet, or at worst a vacuum inside and a good exterior wash. 
The service is so short that most owners are choosing to wait at the dealers while it takes place, making use of the free coffee and wireless Internet found at most dealers these days. 
The cost? It seems to vary from dealer to dealer, with some Nissan dealers offering the first six month service for free while others are charging anything from $19.95 through to $89.
Our advice? It's always good to keep up with your car's service schedule, but remember that the six month service is not compulsory, only recommended -- the first major Leaf service occurs at 15,000 miles or one year.  And if your dealer does ring to arrange one, don't forget to haggle on the price: there's probably other dealers nearby willing to offer you a better deal on that six month service!
+++++++++++