We've said it before, but Nissan makes unmistakably Japanese-looking cars.  From the eye-like large headlamps, smiling grille and bulbous nose of the Nissan Townpod concept to the soft curves of the 2011 Nissan Leaf, Nissan's cars look as if they belong in the pages of a manga. 
Someone at Nissan must have been listening.  
The 2011 Nissan Leaf will soon be found in its very own five-part manga series, where a businessman called Alessandro is looking for a way to a simpler and quieter life. 
But while manga originates from Japan, where all ages and walks of life read the comics, printed cartoons or graphic novels the five-part series won't be coming from Japan. 
And there won't be a wide-eyed kawaii child, mecha robot or aku villan anywhere in sight.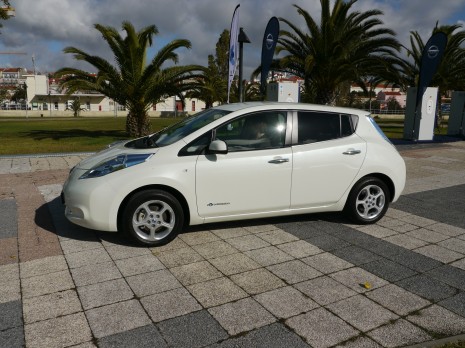 2011 Nissan Leaf

The five-part series is commissioned by the British magazine Monocle and will feature the 2011 Nissan Leaf as Alessandro's car of choice as he lives his life in Hayama, a town near Tokyo. 

Monocle,  which covers a high-brow mix of current affairs, business, culture, and design. The magazine, aimed at more wealthy, cosmopolitan readers sells for around $10 per issue.

Since its launch in early 2007, Monocle has expanded into a weekly summer radio show and newspaper, and retail outlets in London and New York. 

Monocle's previous maga series, called KitaKoga, ran from 2007 until last month. It included product placement for the 2007 Audi TT, Carlsberg lager (a popular european beer), American Express and  even a Prada cell phone.
2011 Nissan Leaf

If you want to read the adventures of Alessandro and his trusty 2011 Nissan Leaf you'll have to act quickly. The first edition of the manga will be included in the November 2010 edition of Monocle and run every month until March 2011. 

While Nissan Isn't a stranger to using manga as a form of product placement, this is the first time we've seen an electric car advertised in such a way. We wonder how long it will be before the Leaf is joined by the 2011 Chevrolet Volt, 2011 Coda Sedan and perhaps even the 2011 Tesla Roadster. 

Get out your graphics pens and start drawing!

[Nissan]