Tesla may be considering a Mexican factory to further grow manufacturing capacity, according to a recent Reuters report—and it may be looking in the states of Nuevo Leon or Hidalgo.
The automaker hasn't confirmed plans for a new factory, but job postings have hinted at plans to build one in Monterrey, a city close to the U.S.-Mexico border. Noah Itech, a Chinese supplier of "automation equipment" to Tesla, has already confirmed plans for a $100 million factory in the city, the reported notes.
Ford Mustang Mach-E assembly - Mexico
As a recent report from the Economist notes, other automakers like Ford, General Motors, and Volkswagen already have car factories in Mexico that supply the U.S. Right now the most noteworthy Mexican-built EV is the Ford Mustang Mach-E, which is assembled at the automaker's Cuautitlán Stamping and Assembly Plant for export to global markets. BMW recently announced plans to add EV production at its San Luis Potosí plant.
Mexico also has large deposits of lithium for batteries. As Tesla CEO Elon Musk said last month, any upcoming products are likely to be built when and where the battery supply exists—and the company is expected to preview its product roadmap March 1.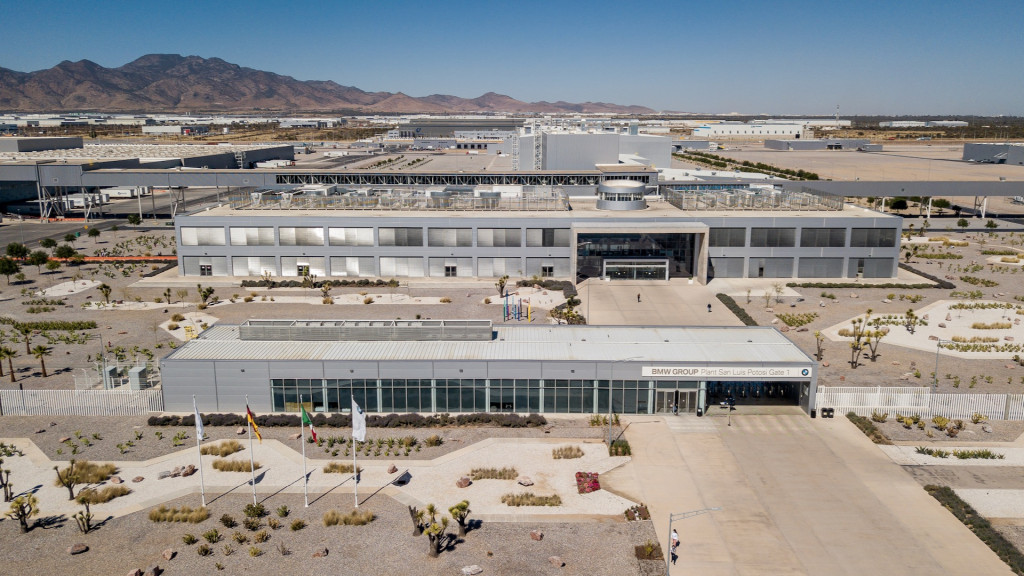 BMW Group Plant San Luis Potosí in Mexico
Vehicles made in Mexico will qualify for the revamped EV tax credit—and automakers will increasingly be looking south of the border as a way of controlling costs. New rules enacted as part of the Inflation Reduction Act (IRA) now look at assembly and battery-mineral sourcing, but Mexican sourcing is expected to check those boxes too.
With that in mind, will Tesla use a Mexican factory to expand capacity of vehicles qualifying for the tax credit? Will that include the on-again, off-again $25,000 Tesla? Recall that Musk once said, in 2020, that this model would arrive by 2023.