The Volkswagen MEB platform that has served as the backbone for the automaker's EV push is set to get a number of updates over the next few years.
The updated version, dubbed MEB+, will incorporate charging and battery updates, as well as an electrical architecture designed to support more advanced driver-assist tech, according to VW.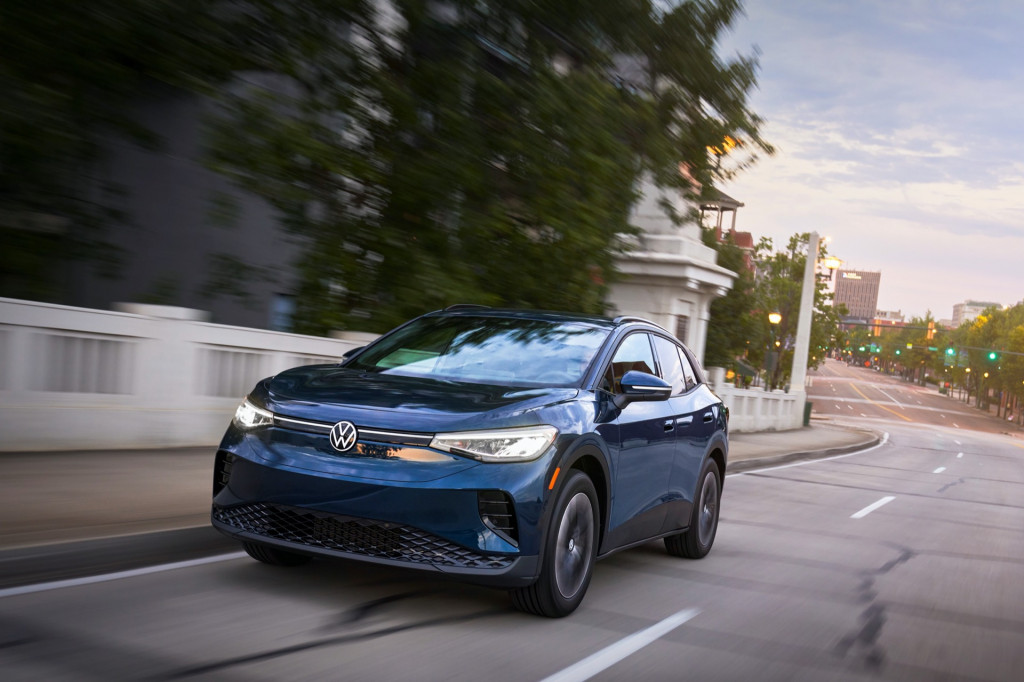 2023 Volkswagen ID.4
A new generation of so-called "unit cell" batteries will enable up to 435 miles of range (likely as measured on the more lenient European WLTP testing cycle), VW explained. The automaker also claims MEB+ will "significantly improve charging times," and may feature power rates of up to 175-200 kw.
The MEB+ overhaul follows "enhancements" VW confirmed earlier this year were on the way for MEB vehicles. The platform itself was first extensively detailed in 2018, and the market for EVs has changed a lot since then. So it might be time for a more extensive series of changes.
Volkswagen ID.Life concept
VW also said it plans to launch 10 new EVs globally by 2026, including an entry-level model starting at around 25,000 euros, or $26,606 at current exchange rates. It's unclear whether VW is referring to its ID Life, which it previously said was built on a pared-down MEB platform it was calling MEB Small.
Two Europe-bound Ford EVs will be underpinned by MEB before then, and in the U.S., VW likely will offer a large electric sedan, followed by the ID.Buzz van, which will launch much later in the U.S. than Europe. A return of the VW e-Golf is also reportedly back on the table, after delays for the planned Project Trinity EV flagship.