For one reason or another, U.S. buyers have never quite taken to hatchbacks the way buyers in other markets have.
So when carmakers introduce new compact cars in the U.S., they typically lead with a sedan model--and sometimes don't offer a hatchback at all.
But that appears to be slowly changing.
DON'T MISS: 2016 Chevrolet Cruze Sedan Unveiled; 40-MPG Highway Rating Promised
Honda will once again offer a Civic hatchback in the U.S. with the upcoming 10th-generation model, and General Motors may offer a new hatch as well.
The 2016 Chevrolet Cruze will be offered as a hatchback as well as a sedan, reports The Detroit News.
John Stapleton--GM North America CFO--reportedly confirmed the Cruze hatchback during a presentation to investors at the Citi 2015 Industrials Conference in Boston.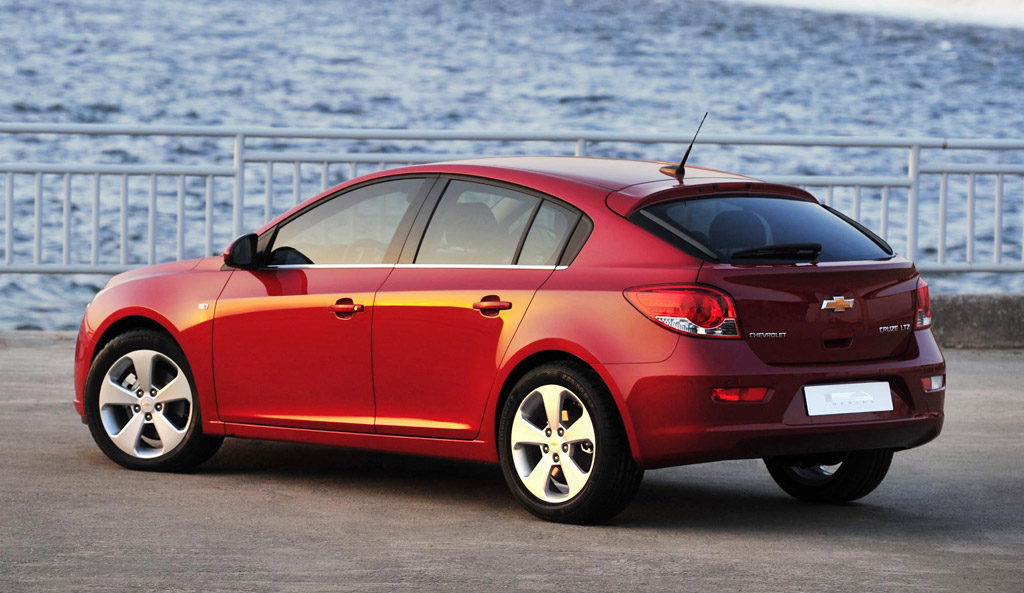 Chevrolet Cruze Hatchback
He didn't say when the hatchback will arrive, but it could follow the sedan's launch, expected early next year.
There was a previous report that a Cruze hatchback was shown to dealers at a meeting in Las Vegas, but the model was not mentioned during the car's official unveiling in June.
Like its competitors, the updated Cruze is lighter, more aerodynamic, and uses smaller, more efficient engines to help its maker meet increasingly stringent corporate average fuel-economy rules that rise steadily through 2025.
ALSO SEE: 2016 Chevrolet Cruze To Be Shown This Week, Hatchback Model Included: Report
A Cruze hatchback based on the outgoing generation is already offered in Europe, China, and Australia, but the U.S. has only sold the four-door sedan so far.
In the past, GM product chief Mark Reuss has called the lack of a U.S. Cruze hatchback a "pre-bankruptcy planning mistake."
The company may now be rectifying that mistake, to maintain parity with other carmakers.
2016 Chevrolet Cruze unveiling, Detroit, June 2015
Ford kicked off the compact hatchback renaissance with the launch of the current-generation Focus in 2012, with both five-door hatch and four-door sedan body styles.
At the time, the hatchback was deemed to have more striking lines than the sedan, and it now accounts for a significant chunk of Focus sales.
MORE: 2016 Honda Civic Sedan: Sleek Lines, Turbo Engine, CVT For Efficiency
Honda will also add a five-door hatchback to the 2016 Civic lineup, alongside a four-door sedan and two-door coupe.
The Cruze will compete with those models, as well as other compact hatches like the Hyundai Elantra GT, Kia Forte5, Mazda 3, and Volkswagen Golf.
U.S. buyers wishing for compact wagons, however, are completely out of luck.
_______________________________________________