If you drive a plug-in electric or hybrid car, you may have encountered the reserved 'green car only' parking spaces that some towns, cities and businesses put in parking lots to reward you for choosing a green car. 
We've even heard of parking garages where owners of plug-in cars pay less than everyone else to park, but now a college in Pennsylvania is taking the idea of green-car only parking to the next level. 
Montgomery County Community College has just opened a parking lot adjacent to its Advanced Technology Center at its Central Campus exclusively for green cars and carpoolers.
To gain permission to park there, students, faculty and staff will have to apply for a special access card and parking decal.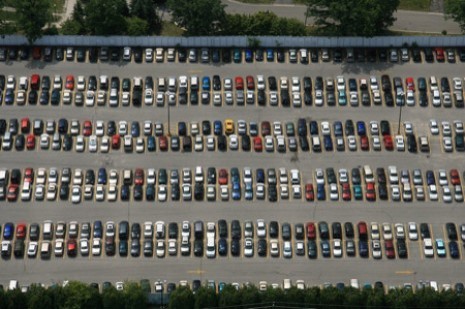 Parking lot
Only carpoolers, owners of plug-in cars, hybrid cars, and those with gas mileages higher than 27 mpg combined will be eligible to apply. 
Those lucky enough to park there will find ten electric car charging stations, energy-saving LED lighting, and various other green-building features designed to manage water runoff correctly and encourage sustainability. 
As far as we know, this is one of the first green-car-only parking lots we've seen in the U.S.
But do you know differently? Have you parked in a lot specifically reserved for greener cars? How was it? And would you want this kind of parking to become more common? 
Let us know your thoughts in the Comments below. 
+++++++++++