As Canadians will proudly tell you, Canada is really big and really beautiful. 
Home to 10 percent of the world's forests, covering more than 53.8 percent of its total surface area, Canada even uses a tree leaf -- the famous maple leaf -- on its flag. 
Now for one lucky Canadian, publicly declaring love for their favorite tree could win them an all-electric 2012 Nissan Leaf SL.
As part of Canada's National Tree Day on September 26, Canadians are being invited to get treemotional, sending in a picture of their favorite tree along with a description of what makes it special. 
The winning entry will win its author a 2012 Nissan Leaf electric car, complete with battery heating, heated seats and a heated steering wheel to help it cope with the harsh Canadian winter.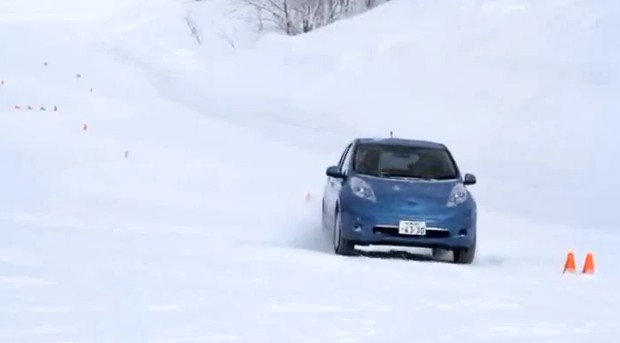 2012 Nissan Leaf winter test
And the runners up? 
For the lucky second place winner, there's a smartphone and tablet computer up for grabs, while Majesta has stepped up to offer three prize packages of its products for a year. 
Majesta specializes in tissue products, including facial tissues, paper towels and... *ahem* bathroom tissue. 
While that may not seem like a great runners' up prize, at least there's one way to look at it. 
If Canada has a particularly cold winter this year, at least you won't have to brave the cold to get those must-have bathroom essentials...
+++++++++++