Toyota has issued a recall notice for its very earliest hybrids, the 2001 through 2003 Prius sedan models.
The company will replace the pinion-shaft attachment nuts in the electric power steering box, which could loosen over time if the wheel is "repeatedly and strongly turned" to the full-lock position, Toyota said.
Drivers with loose nuts may notice that the effort required to turn the wheel to the left has increased over time.
Once owners return their 2001-2003 Toyota Prius models to the dealership, mechanics will install improved nuts in the steering box.
The work will be performed at no cost to the owner, but may take up to 4 hours, depending on schedules in the dealer's repair department.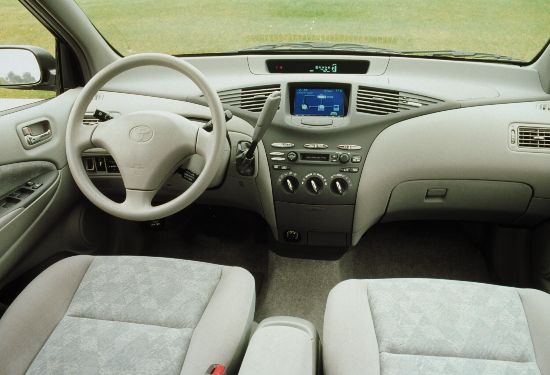 2001 Toyota Prius interior
Toyota built 106,000 Priuses over the 2001-2003 model years, of which roughly 52,000 were sold in the United States. All of those are being recalled.
Notices will be mailed to the owners of record starting early next month.
[Toyota]
+++++++++++