Euro-spec Volkswagen Golf TDI - 5/09
As we regularly note, Volkswagen's line of TDI diesels has lots of fans out there. Now, the company has priced the eagerly awaited 2010 Volkswagen Golf TDI, with the cheapest version coming it at $21,990, just a hair less than $22K.
While it's not the diesel-for-under-$20K that diesel fans had hoped for, it is the cheapest oil-burner on the US market. And it's the car we think could be the big winner among passenger diesels.
Even better, the EPA rates 2010 Golf TDI's fuel efficiency at 30 miles per gallon city / 42 mpg highway when equipped with the optional DSG gearbox. For the five-speed manual, gas mileage is 30 mpg city and 41 mpg highway.
Buyers should note that the Volkswagen Jetta TDI often returns far better real-world mileage than its EPA ratings would indicate.
As our colleague Nelson Ireson points out, diesels "boost fuel economy while also maintaining peppy driving behavior--something that can't be said for most hybrids." Another colleague, Bengt Halvorson, loved his drive in a European version of the 2010 Golf TDI.
To get that $21,990 base price, you're looking at the two-door hatchback model of the 2010 Volkswagen Golf TDI. Add another $600 for the four-door hatchback.
Equipment level is considerably higher than the base gasoline Golf, with standard leather-wrapped steering wheel, premium touch-screen sound system, a 'sport' suspension setup, 17-inch alloy wheels, and a raft of new electronic safety features.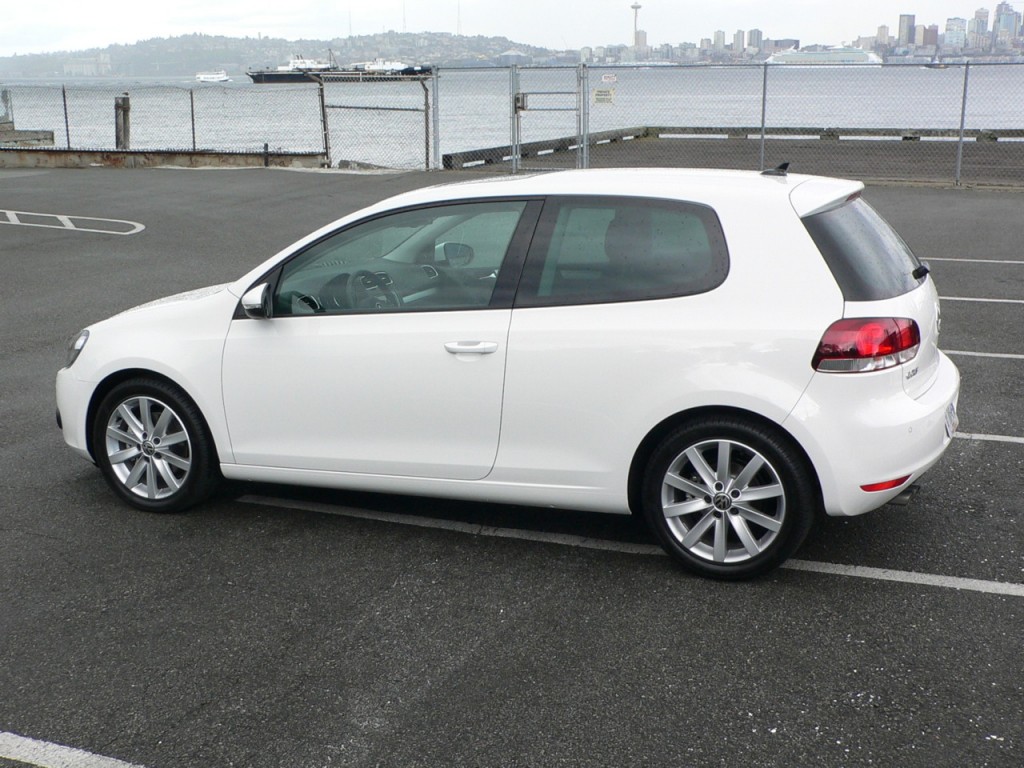 Euro-spec Volkswagen Golf TDI - 5/09
[Volkswagen via AutoblogGreen via TheCarConnection]