Mexico will soon build large numbers of EVs, but most will go north to the U.S. rather than being sold domestically.
The reason behind it isn't a culture clash or a lack of concern for the environment. It's a matter of economics and practicality. EVs remain too expensive for most Mexicans, and lack of charging infrastructure makes them less practical than in other countries, explained a recent Reuters report (via Automotive News).
Of the nearly 1.1 million new cars sold in Mexico last year, just 5,600 were EVs, representing 0.5 percent of domestic auto sales for the year, according to the report. Yet manufacturing output of EVs has surged to 142,000 vehicles this year, compared to 78,000 in 2022, the report said. That's based on an estimate from Mexican auto parts industry group INA published before Tesla announced its Mexican factory.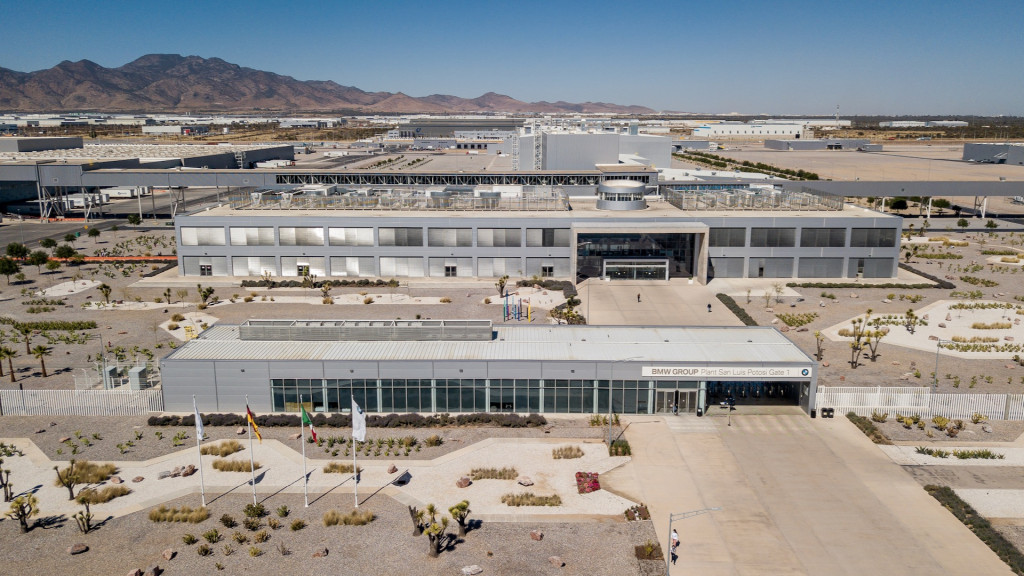 BMW Group Plant San Luis Potosí in Mexico
Part of the issue is cost. A Mexican worker makes $366 a month on average, while the statutory minimum wage is around $11 per day, according to the report, which cites official data. At current prices, EVs are generally out of reach of most Mexicans. And the country hasn't implemented any financial incentives for EVs.
Charging infrastructure is also threadbare. The report cites data from Mexico's Auto Industry Association (AMIA) showing just 1,100 charging sites nationwide. Most of those are in the capital and other major cities, the report noted. Charging network Evergo plans to add 4,000 chargers over the next four years.
Mexico's EV manufacturing surge is mostly aimed at the U.S. President Biden said early in his term that the administration would emphasize union-made, U.S.-built EVs, but it soon became clear that Mexico was a big part of the plan. Full EV tax credit rules that include raw materials sourcing details are due soon, but they're also expected to treat materials from Mexico the same as those from Montana, for instance.
150,000th Ford Mustang Mach-E built
It's likely no coincidence, then, that several automakers have announced EV production plans for Mexico recently. Tesla confirmed its plant for Mexico last month, and BMW has announced that its Neue Klasse EVs due around the middle of the decade will be made in Mexico.
General Motors in 2021 announced a $1 billion investment in its Ramos Arizpe, Mexico, plant, where the Blazer EV and Equinox EV are due to be made. That upset the United Auto Workers, who in a statement at the time of the announcement called the decision "a slap in the face" for union members and taxpayers.
Meanwhile the Ford Mustang Mach-E is already made in Mexico, and Ford has aimed to boost production to 200,000 units a year, bound for North America and Europe, by the end of this year.