Like the recently-launched Hyundai Tucson Fuel Cell, the 2016 Toyota Mirai hydrogen fuel-cell car will come with free fuel.
But it's not just because Toyota wants to throw in an extra perk for customers.
Free fuel is a great way to get people's attention, but when it comes to hydrogen, it may very well be the only way to do things--at least for the moment.
DON'T MISS: 2016 Toyota Mirai Hydrogen Fuel Cell Car: First Photos From Test Drive
That's because it's currently impossible to charge buyers accurately for the hydrogen fuel they purchase.
The problem came to light during a seminar held last week as part of the Mirai press launch, as relayed by Autoblog Green.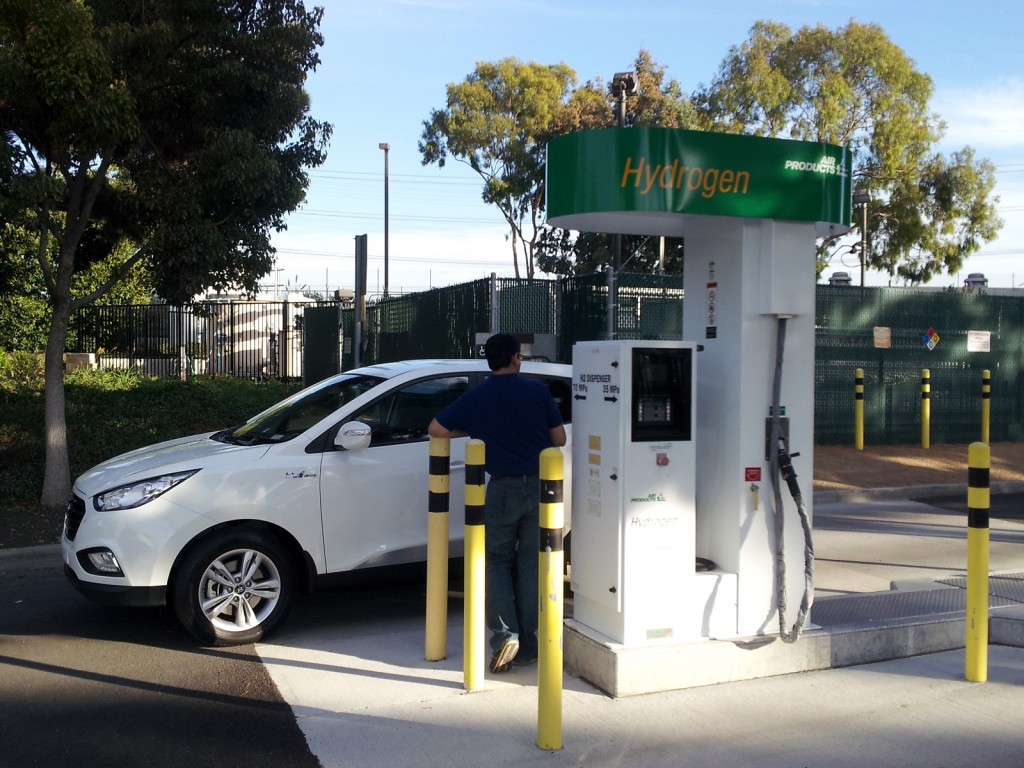 2015 Hyundai Tucson Fuel Cell at hydrogen fueling station, Fountain Valley, CA
Officials from several hydrogen organizations said automakers are giving the stuff away for free because there is no way to accurately measure the amount of hydrogen being dispensed.
John Hanson--Toyota Motor Sales' national manager of environmental, safety, and quality communications--explained that there are "no set standards" at the moment for hydrogen measurement, and thus "no way to charge people for anything."
MORE: Volkswagen Passat HyMotion Hydrogen Fuel-Cell Vehicle Prototype: Brief Drive
Measuring the amount of hydrogen that goes into a car's tanks as the driver refuels may not be a difficult technical problem, but there hadn't been a need to solve it until recently.
The handful of public fueling stations currently operating--mostly in California--serve a tiny fleet of hydrogen cars that, up to now, mostly include test vehicles.
2016 Toyota Mirai hydrogen fuel-cell car, Newport Beach, CA, Nov 2014
Gasoline pumps have become increasingly accurate over the years because the large volume of transactions has brought increased scrutiny--including regulatory oversight.
A similar arrangement is likely required for hydrogen to go mainstream. After all, carmakers and other entities won't be able to supply free fuel forever.
ALSO SEE: Honda To Loan First Element $14 Million For Hydrogen Fueling Stations
Just as they do when purchasing a half tank of gasoline, customers will also want the freedom to purchase as much--or as little--hydrogen as they require at the time.
To do that, they'll need to know how much is coming out of the pump.
_______________________________________________