A key member of the small team brought together four years ago to create the 2011 Chevrolet Volt electric car is unexpectedly leaving General Motors.
Denise Gray, director of global battery systems engineering at General Motors, will leave the company on Friday, March 5, to take an unspecified position with an unidentified battery startup in California.
2010 chevrolet volt 019
Four different battery technology firms have announced plans to build new development centers in the state of Michigan
2010 chevrolet volt 013
2011 Chevrolet Volt
2011 Chevrolet Volt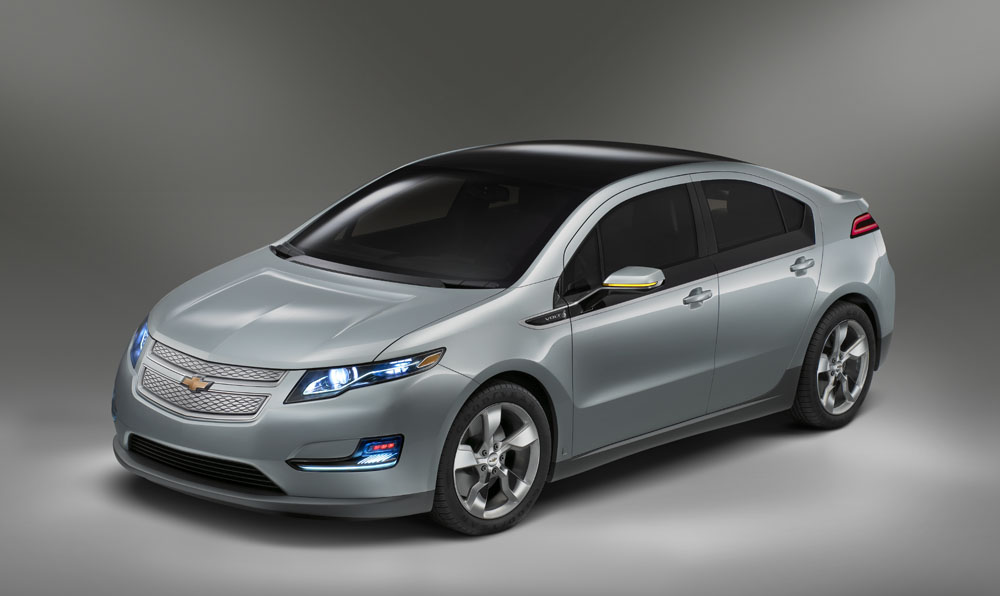 2011 Chevrolet Volt
2011 Chevrolet Volt
Volt as a startup
The entire Volt project was "largely a startup" within the broader GM enterprise, said Volt vehicle line director Tony Posawatz. With the 2011 Volt extended-range electric car less than a year away from dealerships,  Gray may have succumbed to the allure of startup fever.
Indeed, on January 7, the first lithium-ion battery pack for the 2011 Chevy Volt was built on production tooling at GM's Brownstown Township plant in Michigan. That meant Gray's team had met its goal of getting the Volt pack tested, certified, and delivered on time.
Startup fever
What led Gray to leave the only company she'd ever worked for? "The opportunity to create and build and plant seeds and mold and shape an organization," she said--just as she was able to do with the small Volt team.
And in a theme common to many professionals who've left solid jobs to join startups, she said simply, "I didn't want to look back and say, 'I could have, I should have ...' "
Her new position, a senior leadership role, will keep her squarely in advanced battery technology. She'll work with products that can be applied to electrified transport and to stationary applications, and her job will include profit-and-loss responsibility.
Stealth startup
About the company itself, Gray is even more circumspect. She would say only that it's a venture-funded startup, located for the moment within the state of California, that's still in stealth mode.
With venture capital and private equity intently focused on funding new forms of energy storage, that description could apply to many startups. Companies like Amprius are at least public, though noted VC Kleiner Perkins is said to have backed a new battery cell venture.
Batteries for plug-in vehicles
At her departure, Gray was responsible for delivering all "energy battery" systems, used in extended-range electric vehicles like the 2011 Volt and other plug-ins. The tally included those for a second generation of the Voltec drivetrain, to be launched in future years.
Her counterpart and co-lead for the battery systems group, Ronn Jamieson, will temporarily assume Gray's duties. He is responsible for the "power battery" systems used in current Two-Mode Hybrids, next-generation hybrids, and also the operations of GM's battery lab.
When that lab was founded under Gray's direction, it had 25 employees. At her departure, it will have more than 200 on three continents, as well as the ability to draw on the expertise of other engineering groups throughout GM.
From Detroit public schools to Silicon Valley
Gray, a fiercely proud native of Detroit who attended the city's prestigious Cass Technical High School, has worked at General Motors her entire career. She remarked that at the beginning, she took the city bus to her job because she didn't have a car yet.
She started at GM as a coop high school student in 1980, earning electrical engineering degrees at Kettering Institute and Renssalaer Polytechnic Institute in 1986 and 2000 respectively.
During the 1980s and 1990s, she specialized in formal software testing procedures, which she rolled out across many different engine and vehicle programs. Her husband recently retired from GM; she has one son in college, and another in high school.
For more background on Denise Gray's unusual career, see IEEE Spectrum's story, "GM's battery czar."