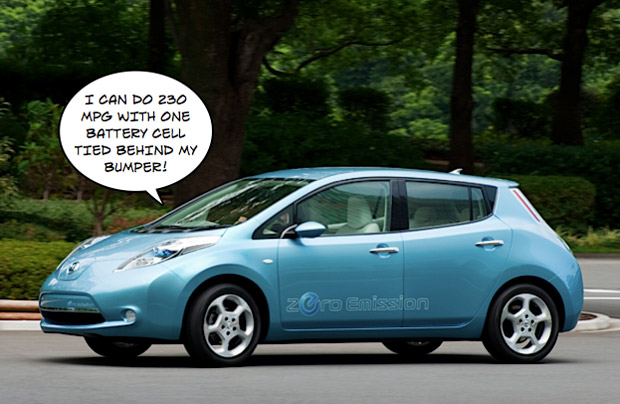 Nissan LEAF Twitter
Nissan changed the game for automakers planning electric vehicles in August when it unveiled the Leaf. The all-electric C-segment vehicle travels at speeds up to 90 miles per hour and goes 100 miles on a full charge. Nissan says it will only take 30 minutes to charge the batteries to 80% of their capacity at a high-power charging station. The Leaf is expected to sell for between $35,000 and $45,000.
The car won't hit production lines until the fall of 2010, but that didn't stop Time Magazine from calling it one of the best inventions of 2009. Even more significant, perhaps, is how much interest the Leaf has generated with Time's readers. When asked to rank each invention on a 100-point scale, the respondents gave the Leaf an average ranking of 75, making it the 10th most important invention on the list. The electric eye took the top spot, followed closely by the $10 million light bulb and the solar shingle.
This is good news for Japan's third largest automaker. Though we've been hearing about the Chevy Volt for years now, Nissan dropped the Leaf just a few months ago and it's already earning accolades. Everyday, the future of green transportation looks brighter (but maybe not as bright as the aforementioned light bulb).
Source: Time Magazine