2010 nissan nismo 370z 010

Yesterday, Autoblog.com released their latest first drive article and this time it happened to be on the Nissan 370Z Nismo—a car that we reported on when it was unveiled at the 2009 New York Auto Show.

 

The Autoblog article, written by Jonny Lieberman, sings praise for the Nismo version of the 370Z, not because it is really all the much faster or that the spoiler on the back gives it a superior edge on the track—no, Lieberman praises it for being a real sports car.

From Lieberman's perspective, and he has a pretty good one logging more than 1500 miles in the standard 370Z, the standard car is too luxurious. I know what your thinking, "how could anyone complain about luxury?" Well, for some of us, a sports car is meant to have a tight throw of the shifter, stiff suspension meant for aggressive driving and want to be revved up rather than lugged around town. Those qualities are something the 370Z lacks. You could almost say it is too civilized. This is where the Nismo comes in.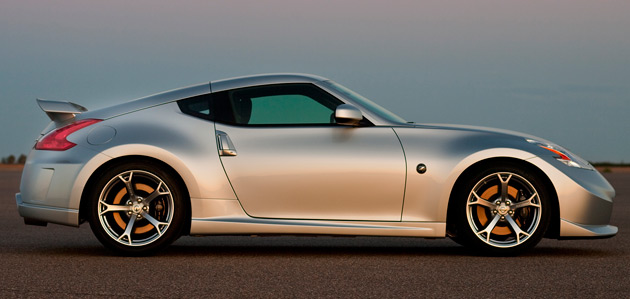 The Nismo model features a 350hp (261kW) version of the 370Z's 3.7L V6

According to the Autoblog.com report, the 2010 Nissan Nismo fixes all of these shortcomings, if you want to call them that. It is a car that begs you to put your foot down, pass the cars ahead of you and dive into the corners ahead. In short, it is a true driver's car one that could be compared to the 1988 Nissan 300ZX Shiro Special, a car that also threw out luxury for the passion of a real sports car.

Check out Lieberman's full first drive review over at Autoblog.com and then come on back to AllSmallCars.com for everything that is all small cars. Also, check out the Nissan 370Z Roadster here.