EPA fuel-economy ratings have city, highway, and combined categories, but range ratings for EVs only include the latter. There's a reason for that.
A new paper published by SAE International and co-authored by Car and Driver testing director Dave VanderWerp emphasizes that the EPA combined EV range rating isn't a number reflective of highway driving. The paper, which uses Car and Driver's real-world highway testing methodology, shows that EVs fall short of their EPA-rated range in exclusively highway driving.
The EPA has never called its range rating a highway number, and the study shows why. On Car and Driver's real-world highway test, which involves driving at a steady 75 mph, more than 350 internal-combustion vehicles averaged 4.0% better fuel economy than their official ratings, but the average EV came up short by 12.5%, the magazine noted in an article about the paper.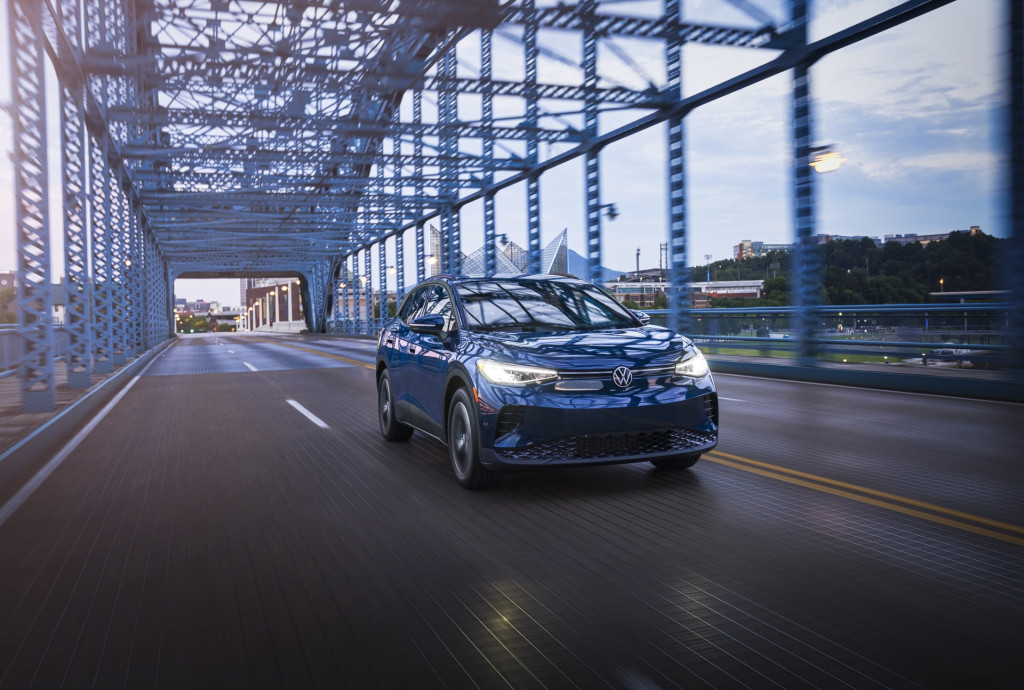 Volkswagen ID.4 built at Chattanooga
The paper's authors explain the disparity between EPA ratings and real-world highway range. One is the fact that the combined figure is based on city and highway figures, but weighted 55% in favor of the city figure, generally the stronger category for EVs. As we've pointed out, EVs' EPA city/highway ratings are better range guides if you truly know the usable capacity. 
Car and Driver's protocol of steady 75-mph driving may also be removing a crutch for EVs. EPA testing involves acceleration and deceleration. That's bad for internal-combustion vehicles, which are usually most efficient at steady speeds, but less detrimental for EVs, as it allows them to take advantage of regenerative braking.
Lucid Air Dream Edition
Cold weather also should be better incorporated into EV range estimates, as it affects the usable number so differently depending on the model. The wind direction can have a big impact, too.
Ultimately, the consistency in range and keeping up with expectations is probably more important than how high the range number itself is. But realizing the nature of the EPA number helps make some real-world results—for the Lucid Air, for example, or some Tesla models—all the more impressive.