Much of the news out of Washington, D.C., these days has to do with the possibility of political scandal.
But the wheels of government keep turning, and significant changes are happening at numerous agencies charged with missions as diverse as collecting intelligence, supporting education, and protecting the environment.
Few groups are seeing changes as radical as those now underway at the Environmental Protection Agency, now run by Scott Pruitt, who had sued it more than a dozen times to prevent the agency from enforcing emission rules against the fossil-fuel industry.
DON'T MISS: EPA website axes climate-change pages, because science contradicts Pruitt policy goals
For the record, Pruitt recently recused himself from participating in the agency's defense of the remaining few lawsuits from that group.
(Most were thrown out by the courts.)
Still, from eliminating the word "science" from the mission of the EPA's Science Board to removing several scientists from that board, administrative and staff changes are roiling an agency that customarily takes a long-term view of environmental and climate science.
EPA administrator Scott Pruitt [photo from 2014]
Adminstrator Pruitt nonetheless must follow a lengthy code of  laws, rules, and procedures in place to make his sweeping changes legal.
Among them are public comment periods on proposed rule changes, during which interested parties—scientists, companies, and citizens—have an opportunity to weigh in on the agency's plans.
Over the course of proposing and enacting two separate sets of greenhouse-gas emission limits from vehicles, one in 2010 and one in 2012, the agency received literally hundreds of thousands of comments.
CHECK OUT: Will Trump EPA target CA electric-car, emissions rules? Not yet, maybe; here's why
In February, President Trump signed an executive order requiring establishment of a "Regulatory Reform Task Force to oversee the evaluation of existing regulations to make recommendations about potential repeal, replacement, or modification."
During a comment period that closed May 15 "seeking input" on those proposed regulations, the agency received almost 29,000 comments on the establishment of that group.
Many, although far from all, essentially ask the agency to avoid wholesale dismantling of rules protecting air, water, and land—including several that Pruitt and Trump have indicated they intend to dispense with.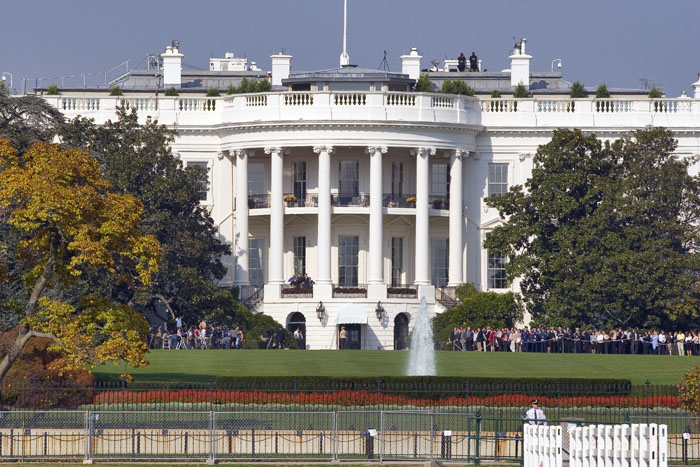 The White House, Washington, D.C. [Creative Commons license by dcjohn]
The lesson here is that opportunities for public input into proposed actions by government agencies remain, and it's clear that U.S. citizens have a keen interest in those actions.
In the president's proposed budget, incidentally, EPA funding was slashed by more than a third, with cuts especially severe for enforcement of existing regulations and laboratory testing of automotive emissions, among other areas.
READ THIS: EPA's Ann Arbor test lab threatened; emission tests in the balance
Automakers have expressed deep concern over what appears to be a proposal that they absorb the full costs of emission-testing their vehicles, but also worry that staff cuts would slow down approval of the new vehicles they submit.
[hat tip: John Upton]
Green Car Reports respectfully reminds its readers that the scientific validity of climate change is not a topic for debate in our comments. We ask that any comments by climate-change denialists be flagged for moderation. Thank you in advance for helping us keep our comments on topic, civil, respectful, family-friendly, and fact-based.
_______________________________________