The revelation that Volkswagen installed illegal "defeat device" software on 482,000 diesel cars sold in the U.S. has some looking back on any benefits VW may have gained from selling those cars.
Before the U.S. Environmental Protection Agency (EPA) announced that certain VW TDI models used software that allowed them to cheat emissions tests, the diesels were considered green because of their high apparent fuel economy.
In fact, they earned Volkswagen fuel-economy credits from the National Highway Traffic Safety Administration (NHTSA).
DON'T MISS: VW: $50 Million In Tax Credits, Wanted Electric-Car Credits For Diesels Too
In a letter sent to the NHTSA about two weeks ago, a Democratic senator called for those credits to be rescinded, according to The Detroit News.
The NHTSA should revoke any benefits Volkswagen might have enjoyed "as a result of illegal behavior," wrote Senator Ed Markey [D-MA].
VW's "over-compliance" with Corporate Average Fuel Economy (CAFE) standards was only possible because of the "defeat device" software, Markey said.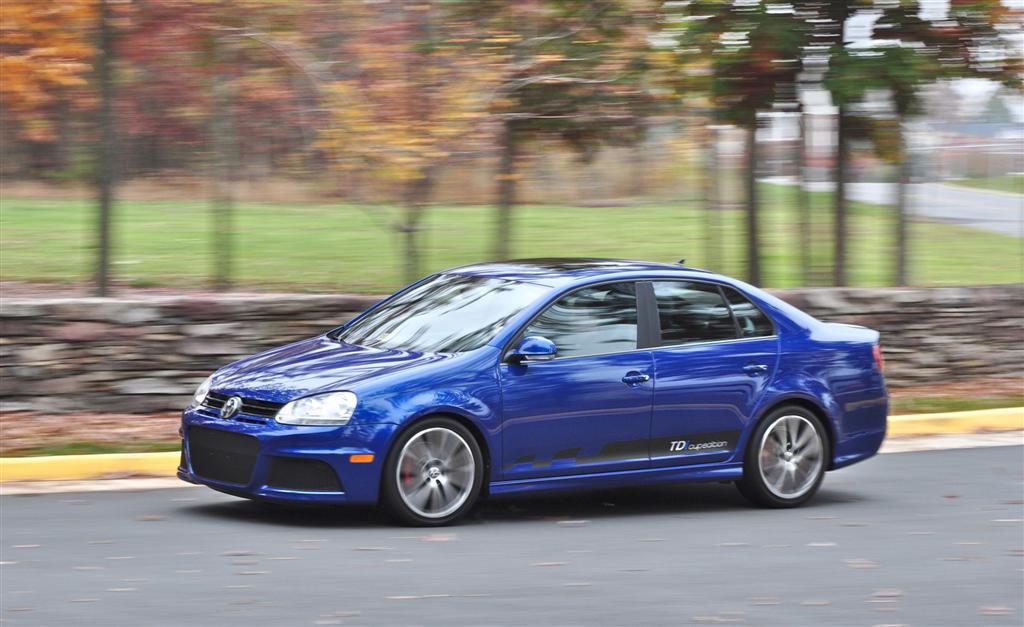 Volkswagen Jetta TDI Cup Street Hitting Dealerships Soon
The NHTSA shares responsibility with the Environmental Protection Agency (EPA) over CAFE rules.
Volkswagen's software allowed cars to detect the conditions of an emissions test, and recalibrate performance so that emissions fell within legal limits.
But in real-world driving, these limits were ignored. Tests showed that some models emitted up to 35 times the legal amount of nitrogen oxides.
ALSO SEE: How Will VW Fix My Diesel Car, And When? A List Of All Models
In his letter--which was addressed to NHTSA boss Mark Rosekind--Markey also made note of Volkswagen's complaints about the current CAFE plan, which requires carmakers to achieve a fleet average of 54.5 mpg by 2025 (equivalent to about 40 mpg on the window sticker).
Volkswagen lobbied from 2009 to 2011 for its diesel vehicles to receive the same tax credits given to electric cars and plug-in hybrids.
At the time, executives reportedly believed that electric cars would never be practical, and that officials would be foolish not to incentivize diesels.
2014 Volkswagen Jetta SportWagen
When VW didn't get its way, it was so angry that it was the only major automaker not to send a representative to a July 2011 announcement by President Barack Obama of the 2025 CAFE standards.
The company continued its lobbying efforts for so-called "clean diesels" for some time after the rules were finalized.
MORE: VW: 11 Million Diesels Had Cheating Software, $7.3 Billion Set Aside; Criminal Probe Reported
In addition to the call to have its fuel-economy credits rescinded, Volkswagen is also being investigated by the Justice Department.
German prosecutors are also investigating, and have raided VW offices. The scandal affects 11 million cars worldwide.
Volkswagen also reportedly faces more than 350 lawsuits in the U.S. related to the scandal.
_______________________________________________