In the fourteen months since Nissan launched the all-electric Leaf, we've seen owners do just about everything with their green ride, from dressing them up for halloween to drag racing, giving them a tow hitch and even racing at Laguna Seca.
But now we can add the sport of Autocross to the list, courtesy of a MyNissanLeaf forum member who goes by the name of Nader. 
For those who don't know, Autocross is a motorsport in which drivers compete on timed stages designed to reward accuracy and the driver's maneuvering skills as well as speed.
With an extremely low center of gravity, even weight distribution and plenty of torque from its 80 kilowatt motor, the Nissan Leaf is ideally suited to the tight, precise autocross course. 
But while Nader's Leaf is his daily driving car, it isn't exactly stock. 
"I am running a prototype coilover and rear sway bar," Nader informed the MyNissanLeaf forums. "Sadly I ran with the stock tires with are pretty horrible for the tight turns of autocross...[but] I'll probably run with stickier tires next time around."
Running in the HS class, Nader competed in the Enduro setup, which requires the entrant to compete 4 laps in succession rather than the usual single lap.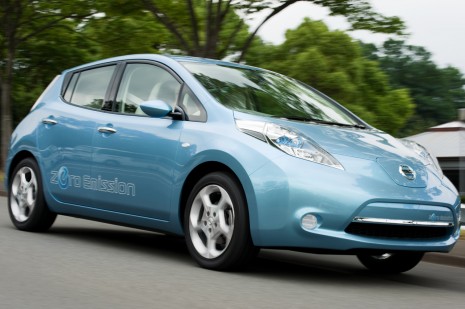 2011 Nissan Leaf
His best lap took just 42.896 seconds, putting him on par with much more powerful and faster cars like a 2006 Mustang GT and 2012 Nissan GTR. 
Nader isn't content with his time however, and has plans to improve his Leaf's performance some more. 
"This car has potential to be an autocross monster," he enthused. "With a sticky tire and Ingineer's upcoming mod to unleash full power from a standstill this car will rip out of the turns."
A modified car however isn't a prerequisite for taking part in Autocross. With local clubs all over the U.S. most members take part in the stock car they drive to work in every day. 
Thanks to the low average speed, and one-car-at-a-time rules, anyone can join in. 
To find a local event, visit the Sports Car Club of America's website, which details all of the official SCCA autocross competitions in the U.S. 
+++++++++++