Mercedes-Benz aims to have its own EV fast-charging network in place by the end of the decade, focusing on North America initially and expanding to other major markets like Europe and China.
Construction will start this year in the U.S. and Canada, Mercedes announced at CES in Las Vegas this past week. The automaker wants to have more than 400 North American charging sites, with a total of 2,500 350-kw DC fast-charging connectors in place by 2027. Globally, it aims to roll out more than 10,000 individual chargers by the end of the decade.
Charging sites will be spaced at regular intervals along highways, close to major intersections and metropolitan areas, with an emphasis on sites near shopping or restaurants, as well as Mercedes dealerships. Amenities like restrooms and some form of shelter from weather, as well as video surveillance, will also be included.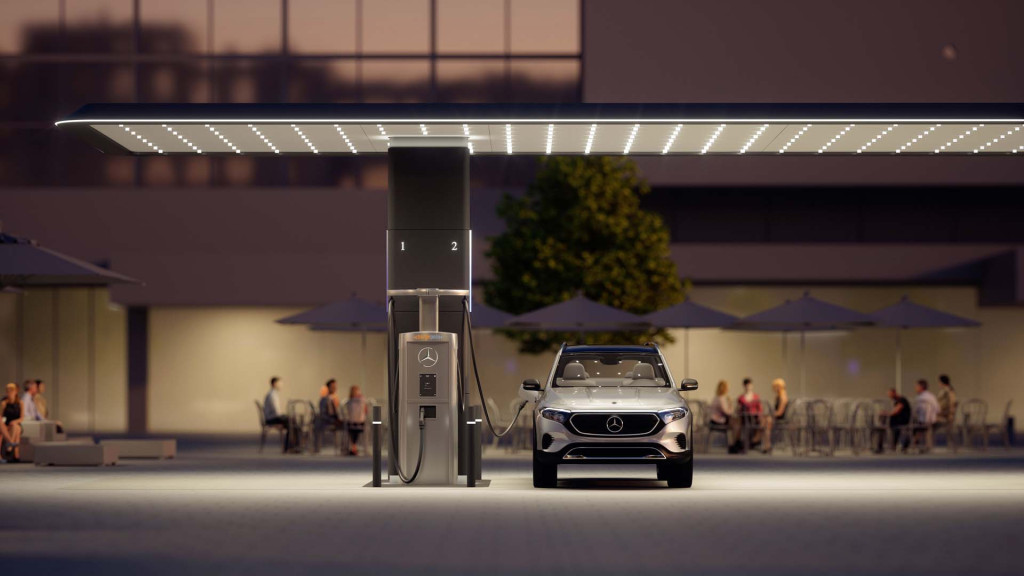 Mercedes-Benz EV charging network
The network will be open to EVs from all automakers, but Mercedes customers will get perks like the ability to reserve charging ahead of time.
In North America, Mercedes is working with charging technology firm ChargePoint and solar and energy-storage company MN8 Energy on the buildout. MN8 will supply solar panels to power onsite lighting, part of a sustainability plan that also includes purchase of energy from renewable sources. MN8 and Mercedes are also splitting a $1.05 billion investment in the network over the next six or seven years to cover construction costs.
If it follows through with these plans, Mercedes will leapfrog to become one of the largest charging-network operators in the U.S., but still behind more established players.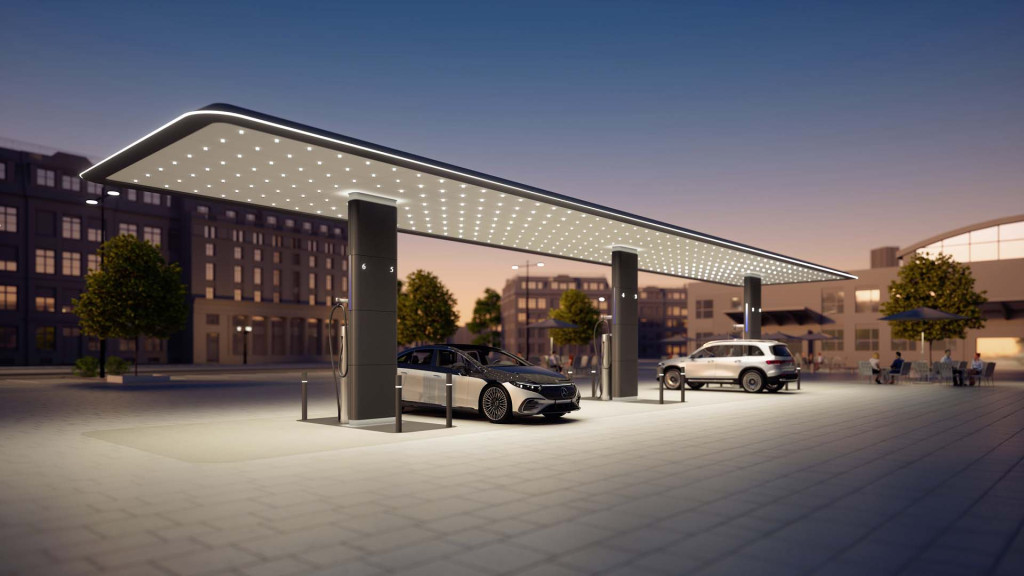 Mercedes-Benz EV charging network
Tesla remains in the lead, claiming more than 40,000 Superchargers globally. Electrify America currently claims 3,435 fast charger connectors in its North America-focused network, which has been funded by Volkswagen as part of the automaker's diesel-emissions cheating settlement. VW has reportedly been looking for other companies to partner with in a bid to scale up.
ChargePoint and Electrify America have a roaming agreement between their networks that goes back to 2019, allowing drivers to access both networks with one account. Agreements like this will likely be just as important in growing EV adoption as the construction of new networks, as it makes using existing stations more convenient.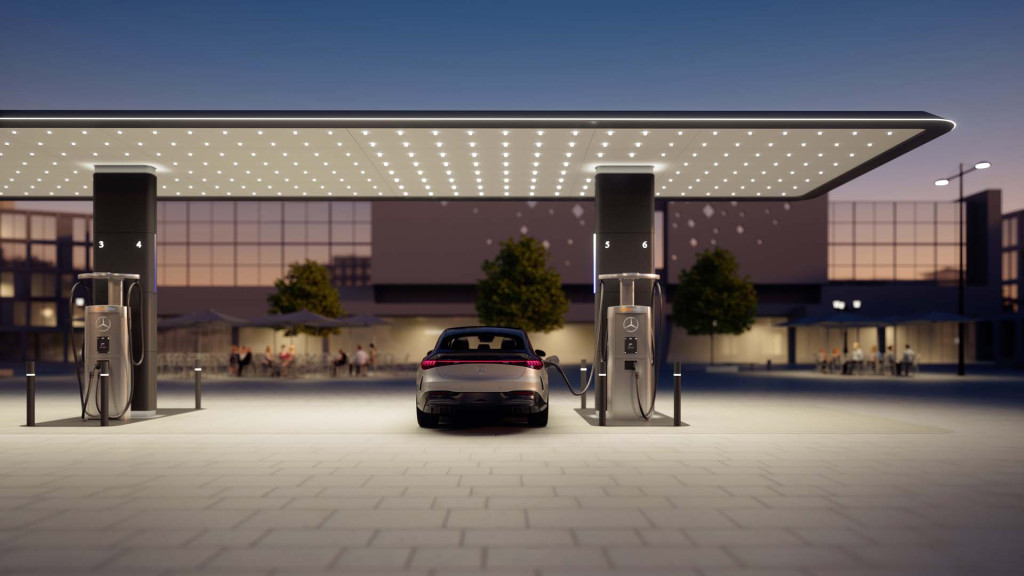 Mercedes-Benz EV charging network
Mercedes was previously involved with the Ionity fast-charging network in Europe, but this is the automaker's first major solo charging project. It comes as Mercedes rapidly expands its EV lineup.
Starting with the EQS hatchback, which kicked off a new generation of Mercedes EVs, the brand pursued a new direction with its EVs emphasizing range and efficiency. The first of these models built in the U.S., the EQS SUV, is arriving now.
Mercedes has been eager to demonstrate the need to innovate, with the Vision EQXX looking to potential ideas like bringing back air-cooling. Will it apply the same creativity to charging infrastructure?