Apple co-founder Steve Wozniak (a.k.a. "Woz") certainly likes his green cars.
Over the years, he's owned a Toyota Prius hybrid and a Tesla Model S electric luxury sedan.
But now, it seems, Woz has found himself a new favorite plug-in vehicle.
CHECK OUT: From Apple To Tesla: Woz Follows The Trend, Buys Model S (Nov 2013)
After getting a ride in the 2017 Chevrolet Bolt EV from a member of the car's development team, Woz came away impressed.
"I expect to be switching cars soon," he declared in a Facebook post, accompanied by a photo of him giving a thumbs up next to a white Bolt EV.
Addressing comments on the photo, Woz added that "Tesla will have a difficult time selling me a Model 3," and that the Chevy could potentially replace his Model S.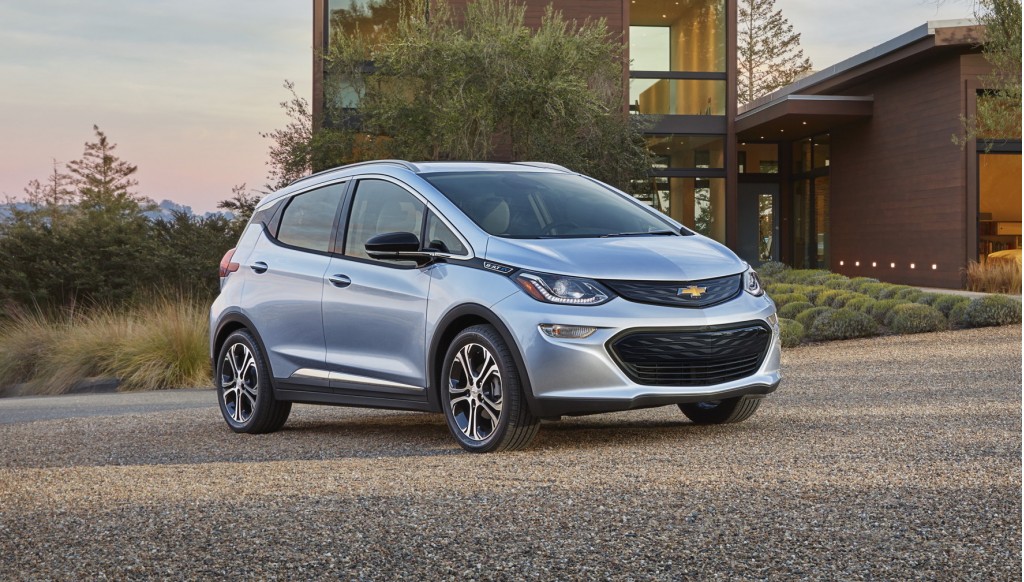 2017 Chevrolet Bolt EV
He said that many things that were "wrong" about the Tesla Model S "are done correctly (in my opinion)" in the Bolt EV.
In particular, Woz seemed impressed with the layout of the Bolt EV's interior, praising its "functionality."
ALSO SEE: Is Woz's Prius Acceleration Just Toyota's Wacky Adaptive Cruise? (Feb 2010)
Woz also noted that he was primarily interested in the Model S for its range, not the array of tech and luxury features that figure into that car's substantially higher base price alongside a large battery pack.
He said he purchased the Model S because no electric car available at the time could handle long road trips, in his judgment.
Tesla Model 3
That's what makes the Bolt EV, which boasts a 200-mile range and a base price of $37,500 before Federal, state, and local incentives, such an important new model for the electric-car segment.
It will bring a 200-mile range to the mass market long before the Tesla Model 3, which will have an identical range and a base price of $35,000 before incentives.
MORE: Does the Chevy Bolt EV make the Chevrolet Volt irrelevant? Is that a problem?
Tesla doesn't plan to begin Model 3 production until the second half of 2017, and the company has missed every one of its deadlines for car launches so far.
The Bolt EV, on the other hand, entered pilot production at General Motors' Orion Assembly plant in Michigan back in March.
GM has said the car will go on sale before the end of this year.
_______________________________________________