All mass-market plug-in electric cars on sale today have one thing in common.
They are powered by battery packs composed of cells with lithium-ion chemistries.
But to surpass current limits on range and charging speed--as well as to lower the cost and weight of battery packs--researchers are diligently looking for ways to augment or replace lithium-ion cells with something even better.
DON'T MISS: Advances In Lithium-Sulfur Batteries Offer Promise For Electric Cars
But what could possibly replace lithium-ion cells in electric-car battery packs?
According to a recent Navigant Research blog post, lithium-ion technology could hit a development ceiling by the end of the decade, necessitating a switch to some alternate chemistry.
In the near term, though, the energy density of lithium-ion cells is expected to increase steadily--accompanied by a decrease in costs.
Battery pack assembly for 2015 Chevrolet Spark EV electric car at GM's Brownstown, Michigan, plant
Economy of scale offered by higher-volume production at plants like Tesla's Nevada "Gigafactory" is expected to help bring prices down, as will hoped-for decreases in the amounts of precious metals used.
Navigant estimates that overall lithium-ion battery pack prices will continue to decline by about 5 to 6 percent annually for the remainder of the decade.
And carmakers are hoping to unlock additional efficiency gains as well.
ALSO SEE: Solid-State Batteries Already Powering Electric Cars: BlueCars, In Fact
Speaking at the October eCarTec conference in Munich, Renault battery-development chief said that improvements in energy density will allow for 200 miles of range in mainstream electric cars by 2020.
Before then, Renault alliance partner Nissan is widely expected to be selling a 200-mile Leaf electric car, and the 200-mile Chevrolet Bolt EV and Tesla Model 3 will also debut over the next few years.
But beyond that, analysts believe other chemistries could gradually supplant lithium-ion.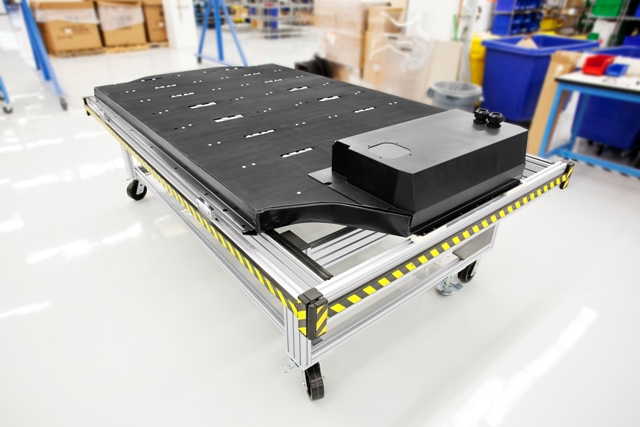 Tesla Motors - Model S lithium-ion battery pack
At the same Munich conference, supplier Bosch predicted that alternatives like lithium-air, lithium-sulfur, and solid-state batteries will soon become commercially significant.
Solid-state batteries will be the first of these technologies to be commercialized in the short term, said Dr. Holger Fink, senior vice president of engineering for Robert Bosch Battery Systems.
Solid-state batteries replace the typical liquid electrolyte with a solid material. The technology has already received some attention from carmakers including Volkswagen, which owns a stake in solid-state battery firm QuantumScape.
MORE: How Much And How Fast Will Electric-Car Battery Costs Fall?
Lithium-sulfur batteries may become commercially viable around 2030, Fink said.
With lithium-ion well established, though, the transition to alternative battery chemistries will likely be slow and gradual.
No other cell chemistry has reached the stage where a mainstream carmaker is ready to commit to using it in production vehicles.
And even when these new technologies do become commercially viable, it will likely take time for them to erode lithium-ion's market share.
_______________________________________________