You're probably well aware that some of our fellow journalists in the mainstream media aren't big fans of plug-in hybrid and pure electric cars at the moment. 
But U.S. Energy Secretary Steven Chu has reiterated his support of electric cars, predicting that electric cars will command a major market share by 2020 thanks to dropping battery prices. 
Talking with reporters at the 2012 Detroit Auto Show, Chu remained confident that the 1 million plug-in vehicle target set by the Obama administration would be met. 
"Whether it is 2015 or 2016 or whenever, I don't know. I think it's possible," said Chu. "It depends on a lot of things."
According to Chu, the cost of manufacturing an electric car battery pack has dropped from between $1000 and $1200 per kilowatt-hour down to $600 per kilowatt-hour.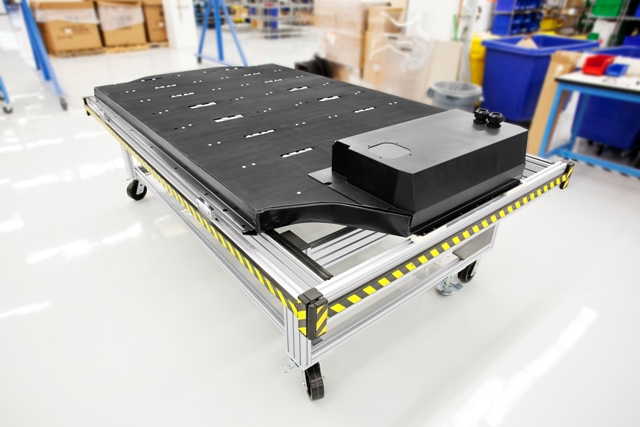 Tesla Motors - Model S lithium-ion battery pack
"It's going to come down and everyone knows this," Chu added. 
As the Automotivenews reports,Chu declined to have his photograph taken with the 2012 Chevrolet Volt while visiting the Chevrolet stand at the Detroit Auto Show, saying that he'd seen the car many times before. 
That's true, but we can't help wondering if there's still a little stigma attached to Chevrolet's first plug-in hybrid car that makes the U.S. department of Energy nervous about being seen to support it, despite the resolution recent post-crash-test battery fires. 
Regardless of Chu's behaviour around the Chevrolet Volt, if battery prices do continue to halve every three years or so, a 24 kilowatt-hour replacement battery pack for a car like the 2012 Nissan Leaf could cost as little as $7,200 in a few years. 
+++++++++++