The U.S. Environmental Protection Agency (EPA) will develop better ways to detect cheating on emissions testing in the wake of the Volkswagen diesel scandal, the agency's chief says.
It hopes to avoid future cases like this, in which Volkswagen installed special software that allowed cars to operate differently when an emissions test was detected.
The scandal adds new urgency to efforts by the EPA to more strictly define testing procedures for car manufacturers.
DON'T MISS: VW, Audi TDI Diesel Cars Had 'Defeat Device' That Violated EPA Rules, 500K Cars Recalled: BREAKING
The agency is "upping its game" to catch cheaters, EPA Administrator Gina McCarthy told reporters at a Wall Street Journal forum Tuesday, according to The Detroit News.
Officials are reportedly scrutinizing other carmakers, but McCarthy said that currently VW appears to be the only "outlier."
The fact that roughly 500,000 2009-2015 Volkswagen and Audi diesel cars had evaded emissions standards was discovered by independent researchers from West Virginia University, working with the International Council on Clean Transportation (ICCT).
2015 Volkswagen Golf TDI

But the EPA has been aware of potential loopholes in its testing requirements for some time.

Over the past few years, Ford has been forced to lower fuel-economy ratings twice, and Hyundai and Kia were also found to be overestimating gas mileage.

In November, the Korean automakers agreed to a record-setting $360 million settlement for overestimating fuel-economy ratings for 1.2 million vehicles sold in the U.S.

MORE: VW Diesel Emissions Recall: What You Need To Know In 10 Questions

In August 2013, Ford cut the fuel-economy ratings for its C-Max Hybrid, and then was forced to lower the ratings of six models in 2014, as well as make payments of $125 to $1,050 to more than 200,000 owners.

This led the EPA to issue new testing guidelines in February, covering everything from the acceptable amount of tire wear to how vehicles should be broken in prior to testing.

Officials reportedly opted to issue guidelines rather than legally-binding formal regulations because the latter would have taken much longer to put in place.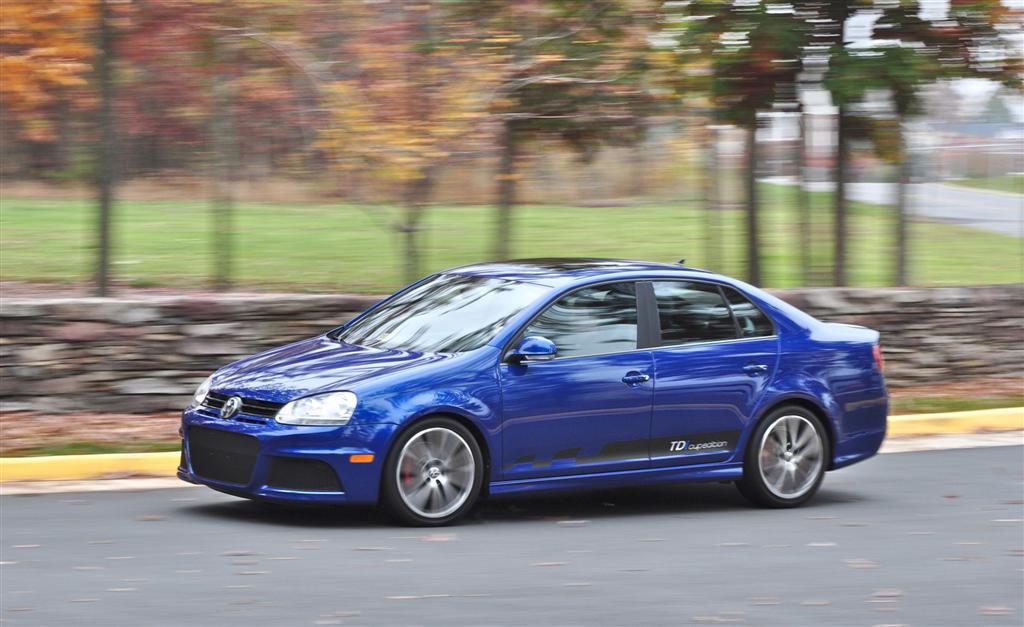 Volkswagen Jetta TDI Cup Street Hitting Dealerships Soon

However, Federal officials may soon become more aggressive in their oversight of carmakers.

National Highway Traffic Safety Administrator Mark Rosekind recently told reporters that the VW scandal--along with recent safety-related scandals involving General Motors, Takata, and Fiat Chrysler Automobiles--show that Federal agencies should be asking more questions, according to The Detroit News.

While emissions and fuel economy are under the EPA's jurisdiction, Rosekind said "there are some fuel-efficiency aspects" his agency may have to investigate.

"We're questioning everything now," Rosekind said.

_______________________________________________