As we've seen in the past, demand for hybrid cars like the 2012 Toyota Prius rises as gas prices increase, but until now, we didn't know how closely gas prices influenced the gas mileage of new cars. 
Now we do, courtesy of a study by automotive valuation firm TrueCar. 
Gas price influences gas mileage
Thanks to some careful data collection, TrueCar has proven that since January 2010, the average gas mileage of new cars being sold has shadowed the rise and fall of the cost of gasoline. 
"There is a very strong correlation, nearly 71 percent, between TrueMPG and average gas prices since January of 2010, indicating that the prices at the pump influence consumer preferences," said Jess Toprak, Vice President of Market Intelligence at TrueCar. 
Consumers think about current gas prices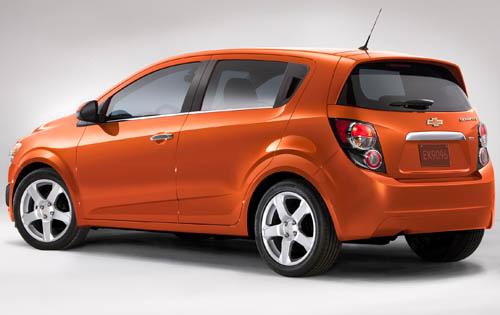 2012 Chevrolet Sonic
The data clearly shows that most consumers make car-buying choices based on current gas prices, not historical or future ones. 
For example, between April and October 2011, the average gas mileage of cars sold in the U.S. dropped from 22mpg to 21 mpg. 
This mirrored an average gas price drop from over $4 per gallon to around $3.50 per gallon. 
Slow uphill trend towards better gas mileage
Interesting however, despite dropping gas prices in recent months, the average gas mileage of new cars has begun to rise again. 
That's partly down to increasingly tough Corporate Average Fuel Economy targets.
2013 Hyundai Elantra Coupe
With ever tougher fuel economy standards to meet, many automakers have launched all-new cars for the 2013 model year, complete with all-new four-cylinder, turbocharged engines that are far more fuel efficient than the outgoing models. 
Regardless of the driving factors, one thing is simple to see.
Gas prices, and gas mileage, are both increasing. 
+++++++++++